Catmantoo aka Robert Dollwett is an animal trainer, he doesn't believe that cats can't learn and adopted Didga from the shelter when she was a kitten.
Didga has helped him show the world that cats are smart and teachable as long as you use a specific positive 'methodology'  which is similar to the way marine animals are taught.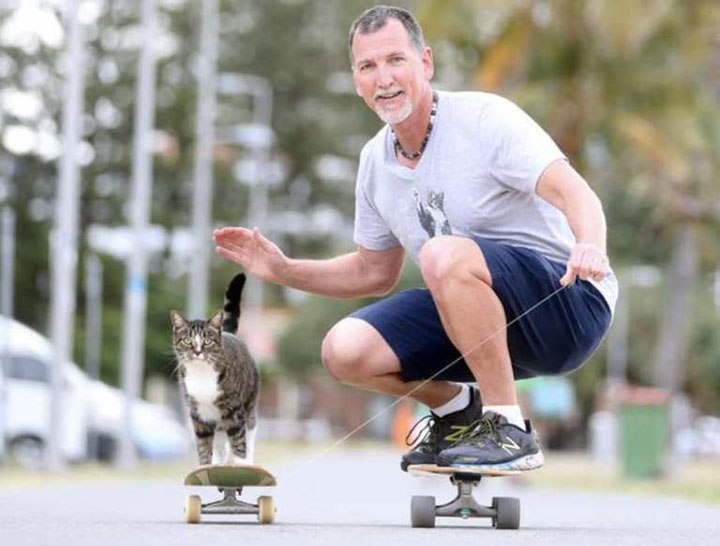 She certainly is one skilful kitty. She does her skateboard tricks with such confidence and ease that it is obvious she was born to skate!
I can only imagine that when her fellow dogs see how awesome she is at the skate park that they are chomping at the bit!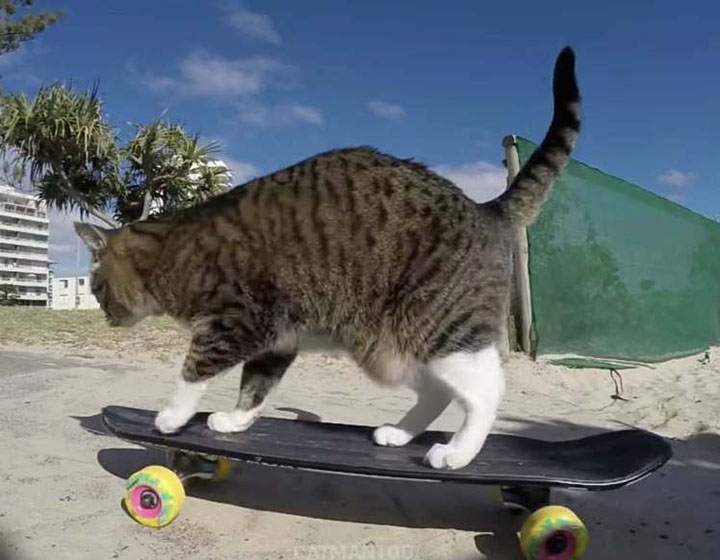 She loves to spend time with her 'doggie' friends and her best buddy Boomer and they all have loads of fun together at the beach, swimming and larking around.
Without a doubt she totally is the leader of her pack!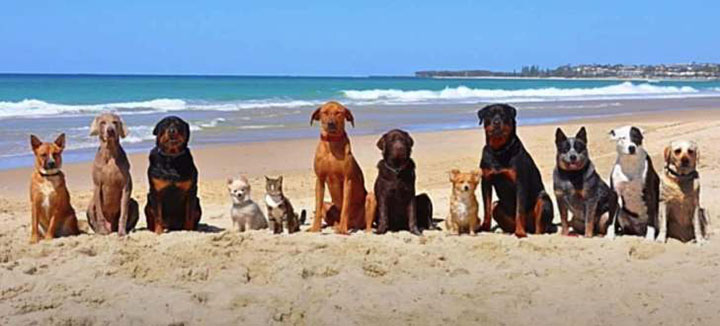 Robert says: "I've been filming Didga doing all sorts of amazing things for the last 7 years, all that footage was spread out between my social accounts, I've compiled all the best clips into this one video."
"Didga has a very high food drive, and I'm a professional animal trainer (purrfect combo) she is helping me spread the word about being a responsible cat parent. She's from the shelter y'all ADOPT DON'T SHOP!"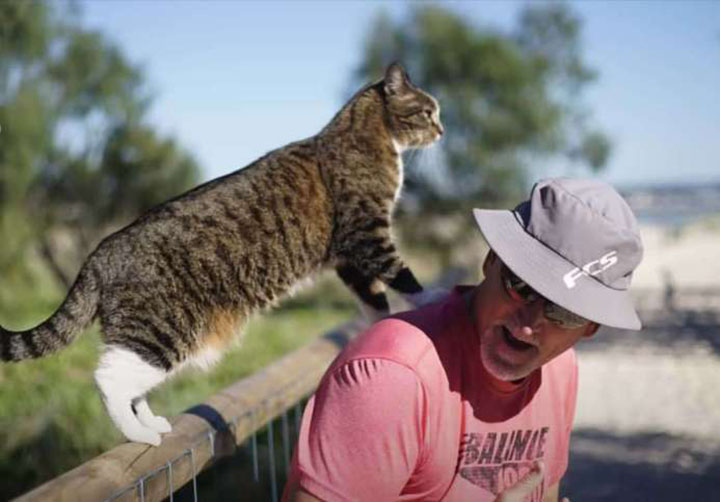 Watch the video: