This adorable kitty lives at a horse stable in Finland and she wanted to say hello to her human just as the cameras began rolling for a TV interview.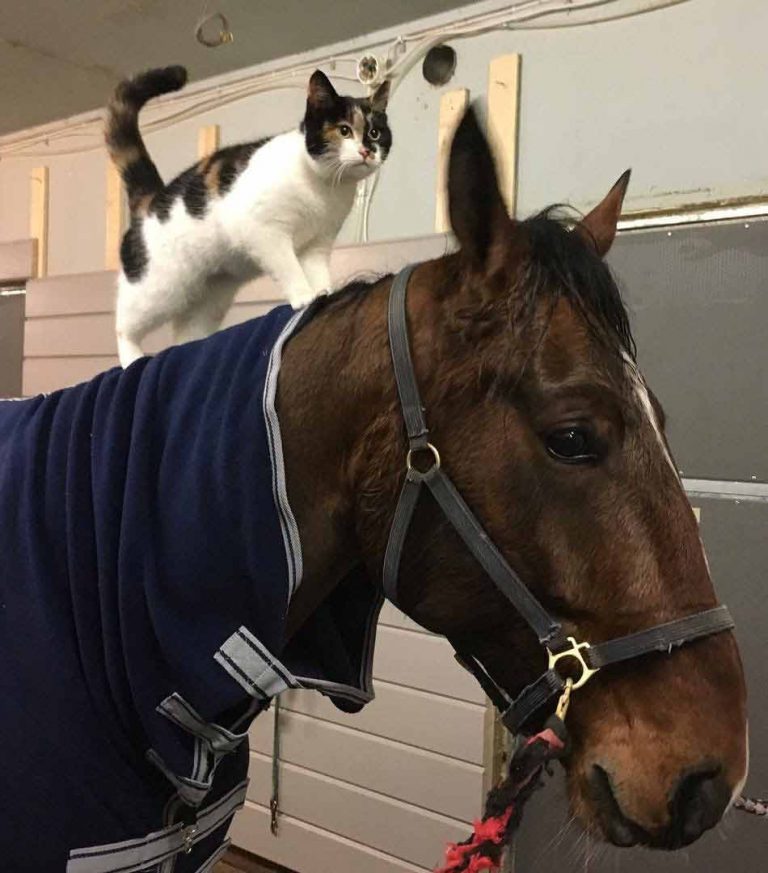 Her human, Matias Salo is a horse racing coach and runs a horse stable. This calico kitty's job is to make sure all the guests at the stable feel welcome and by the looks of it she's doing just a purrfect job!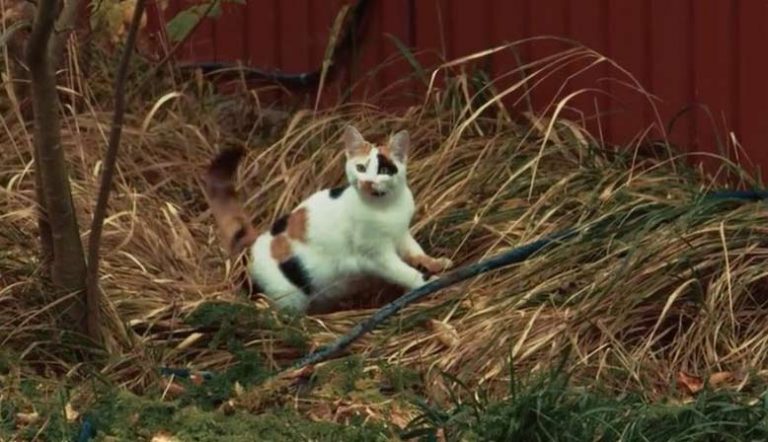 When Joanna Kuvaja, a TV show host, arrived at the stable to interview Matias, the friendly cat saw the purrfect opportunity to make her feel welcome and began showing her kitty hospitality. Then the cameras started rolling and the calico cat hopped straight up into her owners lap and gave him a great big hug right in the middle of the interview.
Hugs were just the start as she then proceeded to climb on his shoulder and give him some face rubs as well. After giving her human some much needed cuddles with plenty of purring (you can hear her purring in the video) she then moved onto Joanna which took her completely by surprise.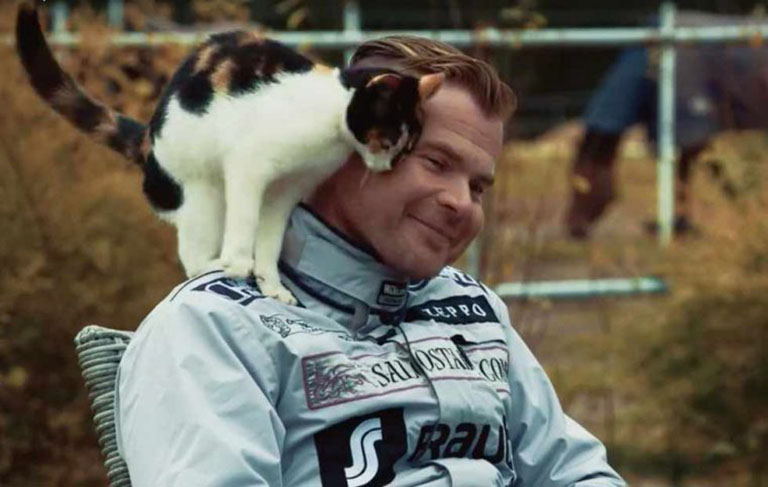 It was impossible for Joanna to keep a straight face with kitty rubbing herself against her. Joanna laughed and said, "I can't say anything because of the purring… Do I have something on my shoulder?"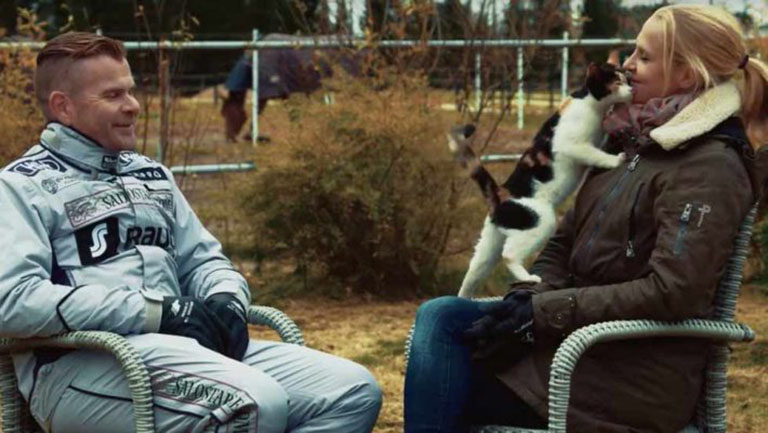 What a fabulous moment and of course – kitty stole the show!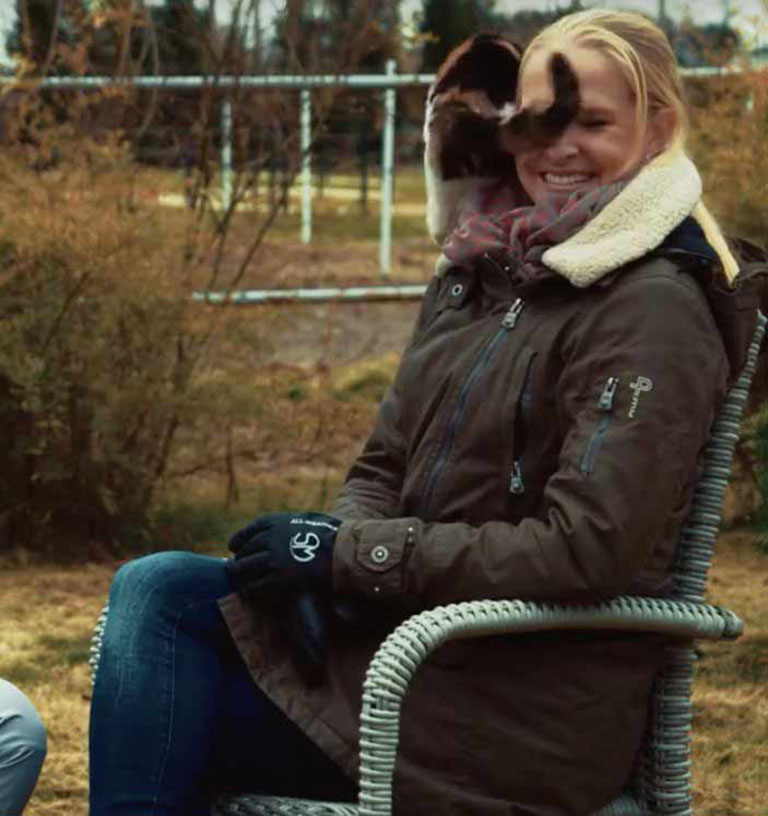 Watch the video: