Some clever Japanese cat owners have re-purposed a simple but popular doll bed from IKEA, turning it into an adorable bed for their cats and other pets.
The $20 Duktig is officially a toy bed for children's dolls, but it also seems to have become IKEA's first foray into the pet furniture market. Incidentally, the slot at either end of the bed is an excellent feature for cats – it lets them stick their tails out if they want to relax.
The bed's uses have expanded beyond cats too – some rabbits and dogs have taken well to the bed, and some pet owners have even turned them into bunk beds!
1.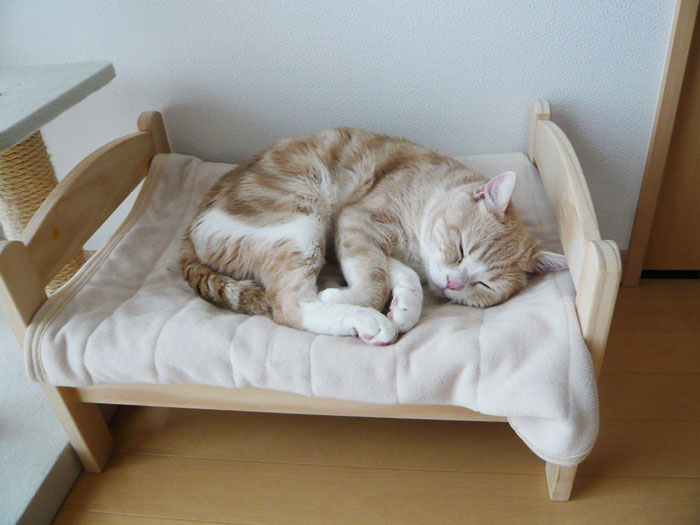 2.
3.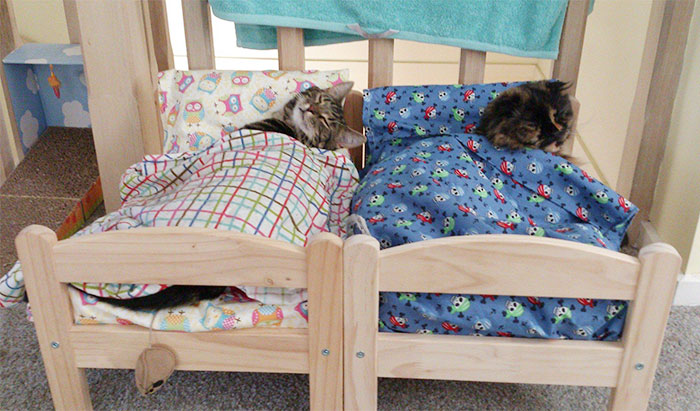 4.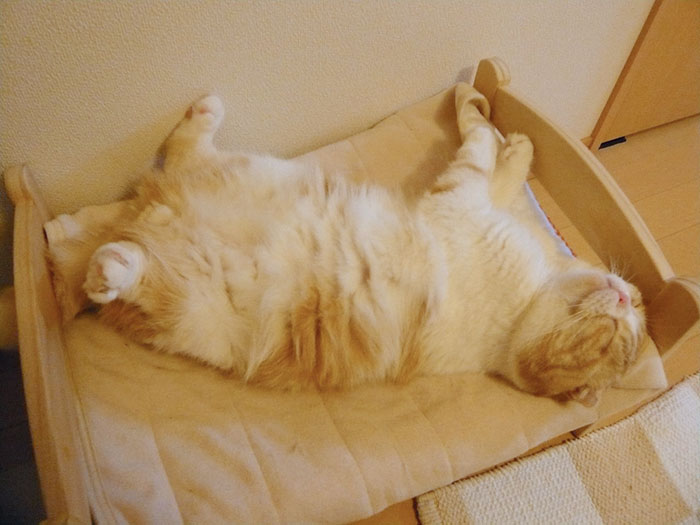 5.
6.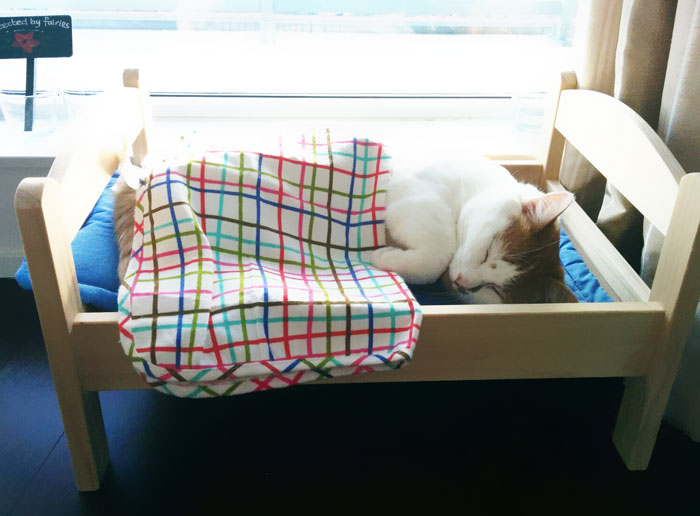 7.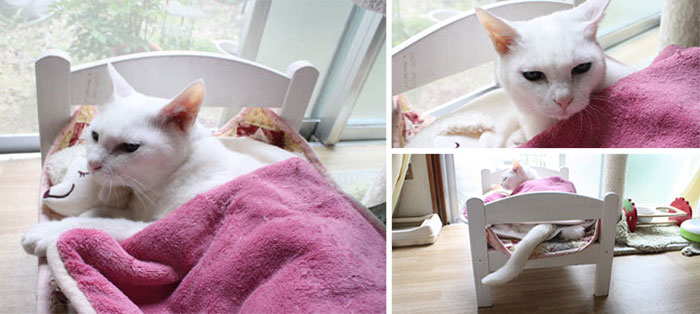 8.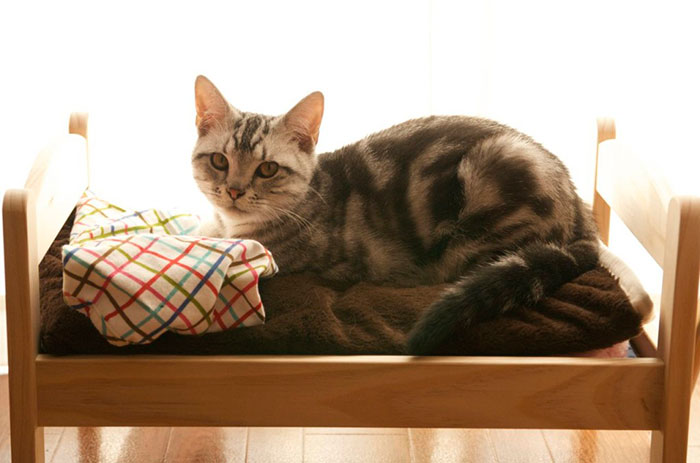 9.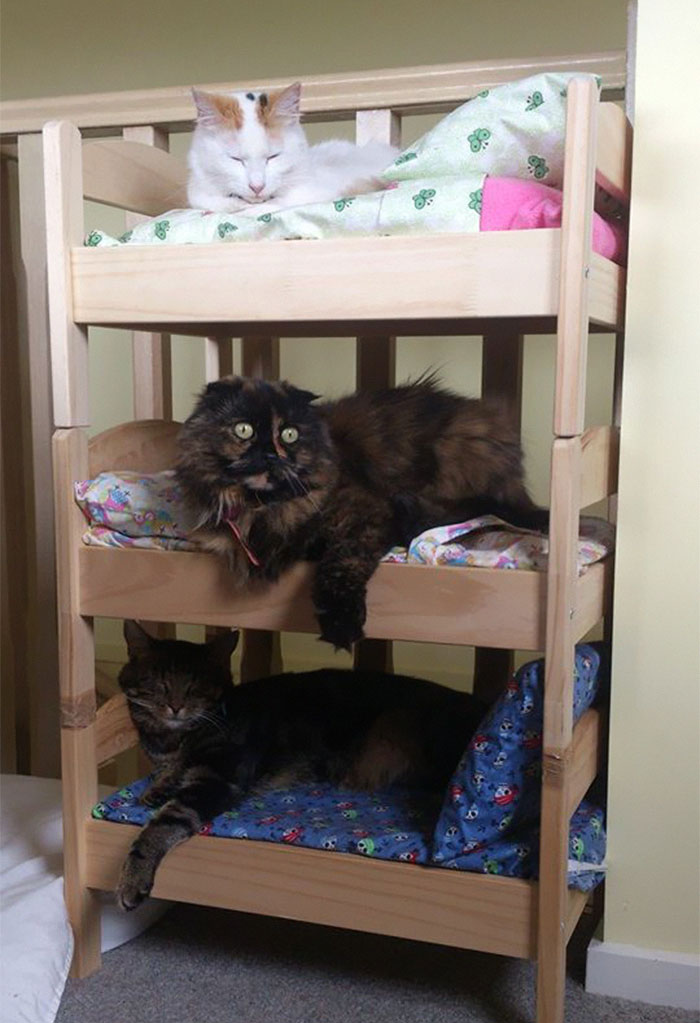 10.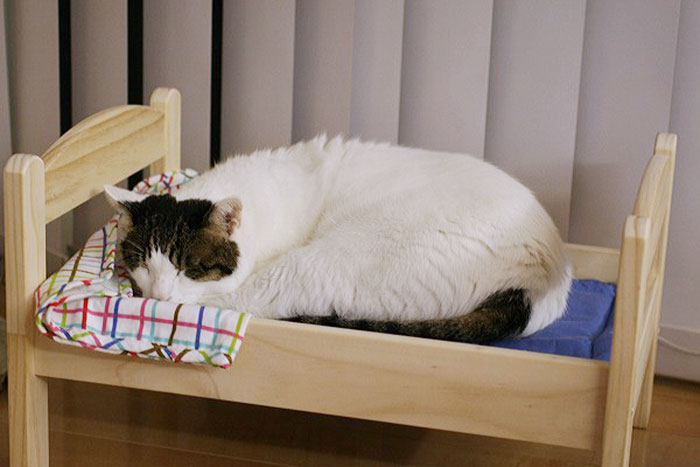 11.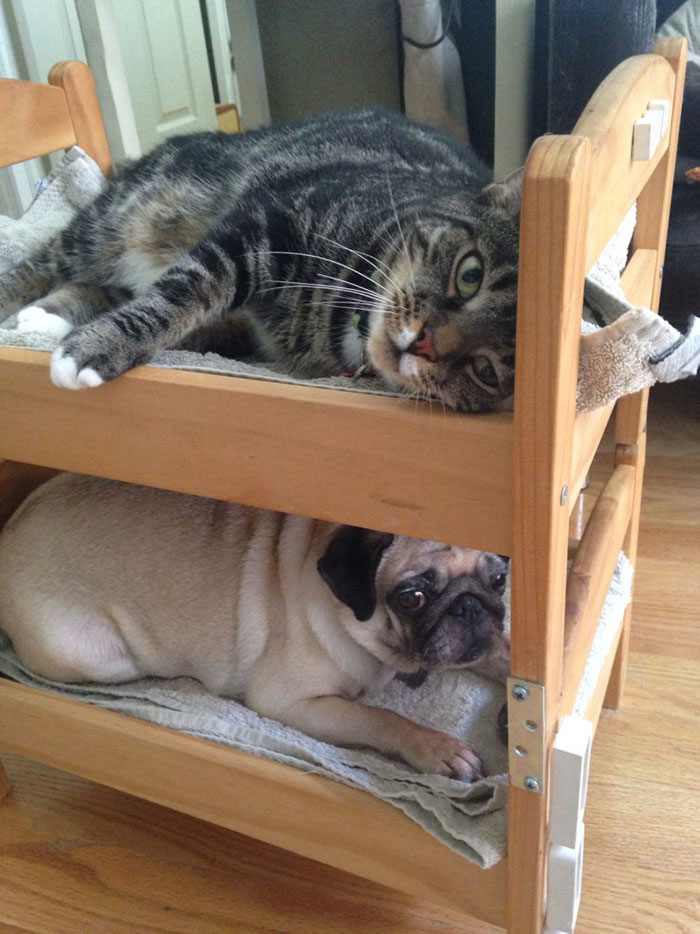 12.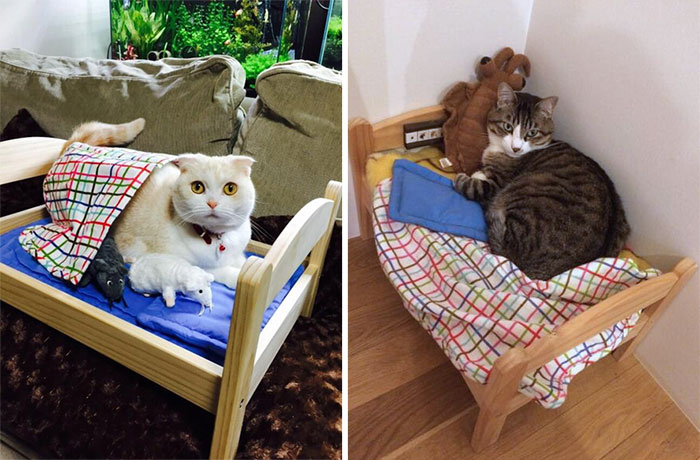 13.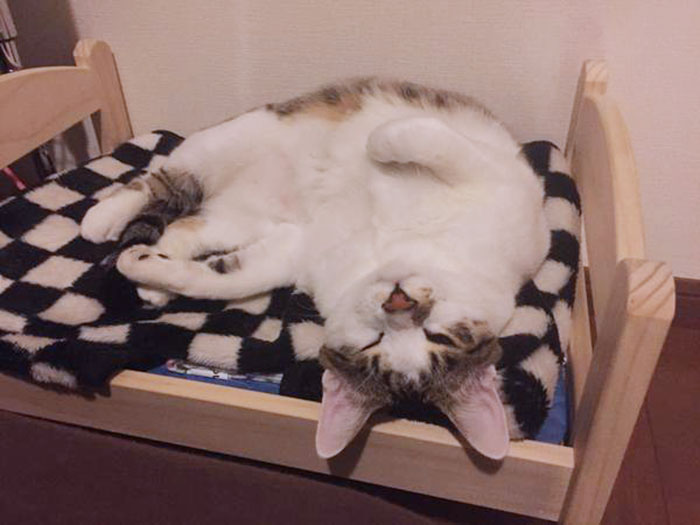 14.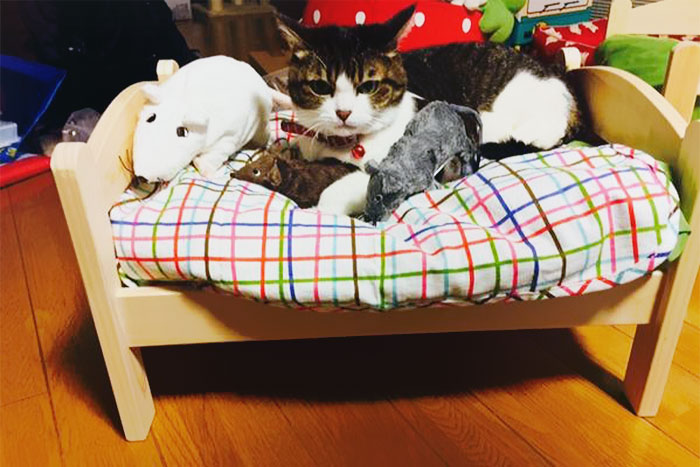 The bed works for bunnies too!