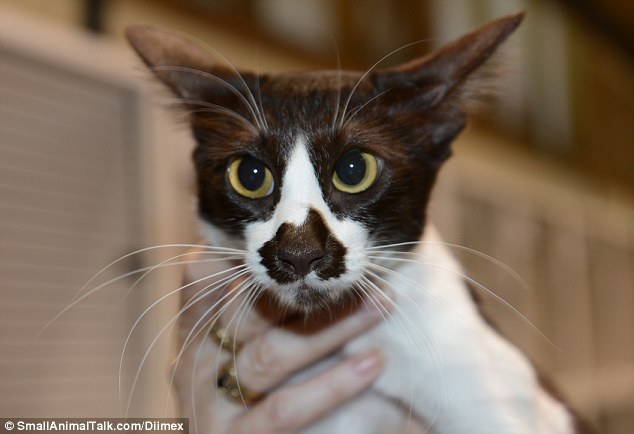 This is Oz the cat and last week she caused a stir at the Royal Easter Show in Sydney because she has a very distinctive marking on her nose that bears a striking resemblance to a map of Australia.
Oz lives with cat breeder Deborah Nugent who said that the Sydney show was the young cat's debut on the show circuit. "Oz didn't come away with any prizes on Sunday but she certainly had lots of admiration because of her markings. I was really surprised by the reaction," said Deborah, "Oz was born with a 'black splotch' on her nose but it was only as she started to get older that it developed the remarkable likeness to a map of Australia."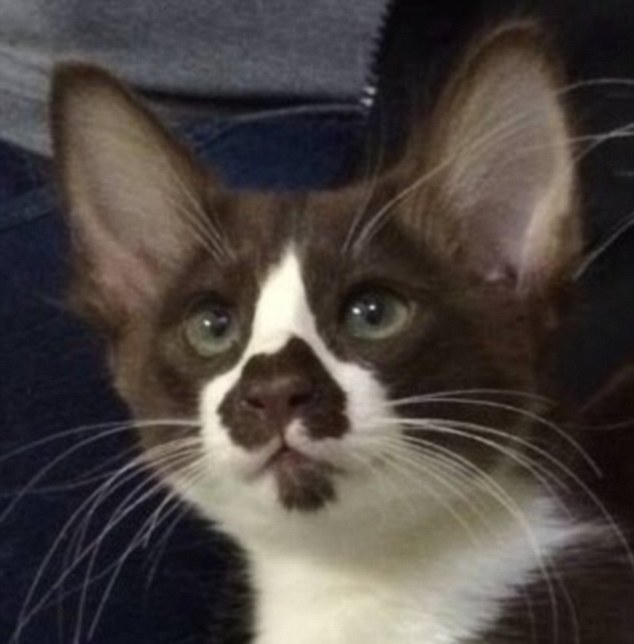 Spectators at the Sydney show were "wowed" by her appearance, but as well as her striking markings it was apparent that she has a beautiful nature to match. She was so popular that Deborah is taking her back for a second showing so that her fans will get a chance to meet her.
This was the first time on the cat show circuit for Oz, whose actual name is Siajavi Paiwen, and now it looks as if her career is all mapped out for her!