As if you needed any more proof that our benevolent overlords, cats, are beautiful! The 'Supermodel Cats' subreddit collects photos of the prettiest cats on Planet Earth (soon to be renamed Planet Meow) and they look so gorgeous, they really should be strutting on the catwalk.
Remember to upvote your fave pics as you scroll down and let us know which felines caught your eye the most and why. Just make sure that your cat's nowhere near your screen—it might get jealous!
We wanted to get to grips with taking photos of cats, so we reached out to a professional. Toronto-based pet photographer Karen Weiler told us that when it comes to portraits, she finds that getting down to the level of the pet produces beautiful portraits. "However, it really depends on the type of image you are trying to create—shooting from underneath or below eye-level or from above can capture other aspects of their personality," she explained. Read on for our full interview with Karen.
Smoothie
Majestic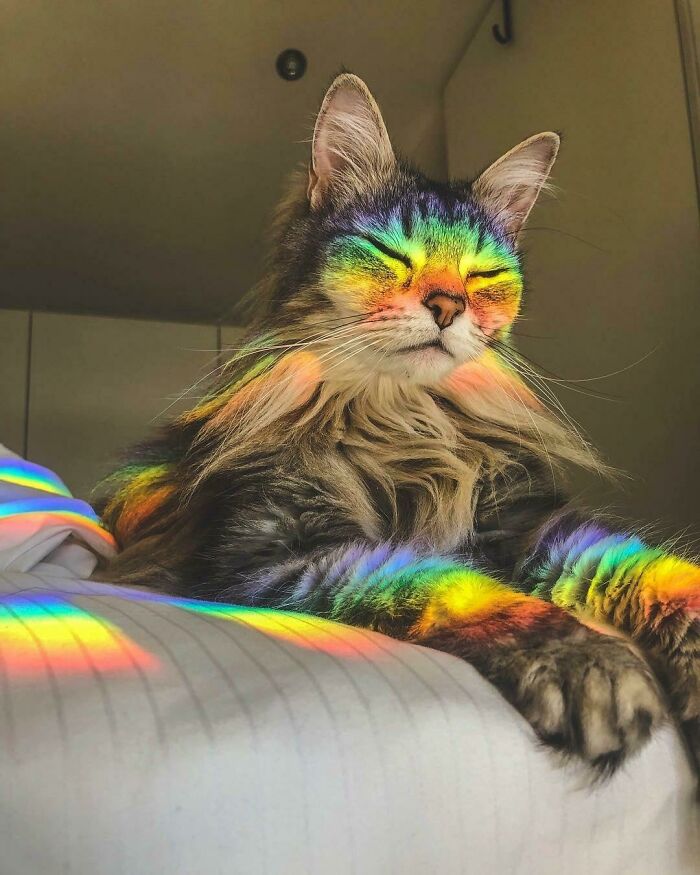 Sometimes I See A Cute Cat And I Lose It On How Cute They Are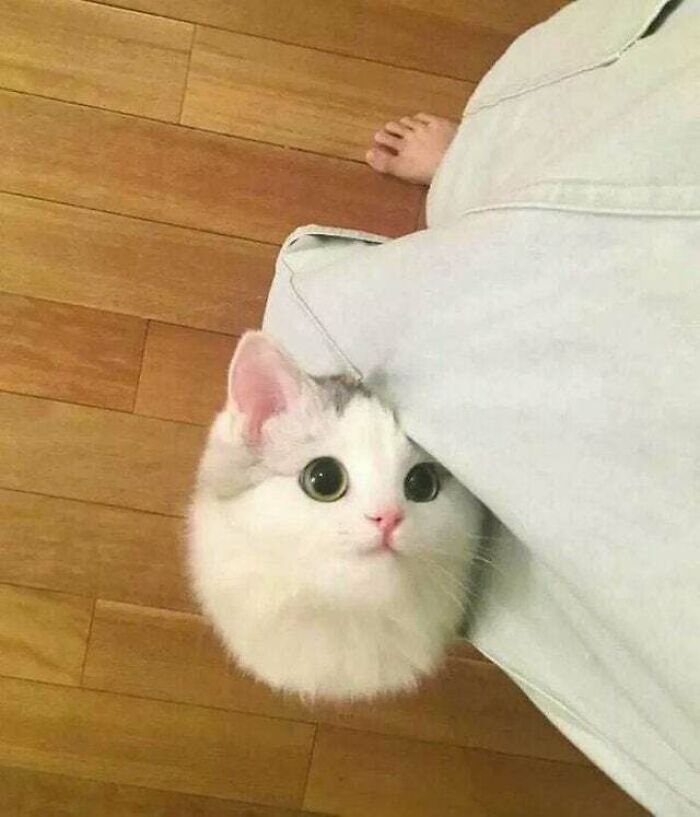 Reinhardt And His Floofy Tail. He Is A Siberian Forest Cat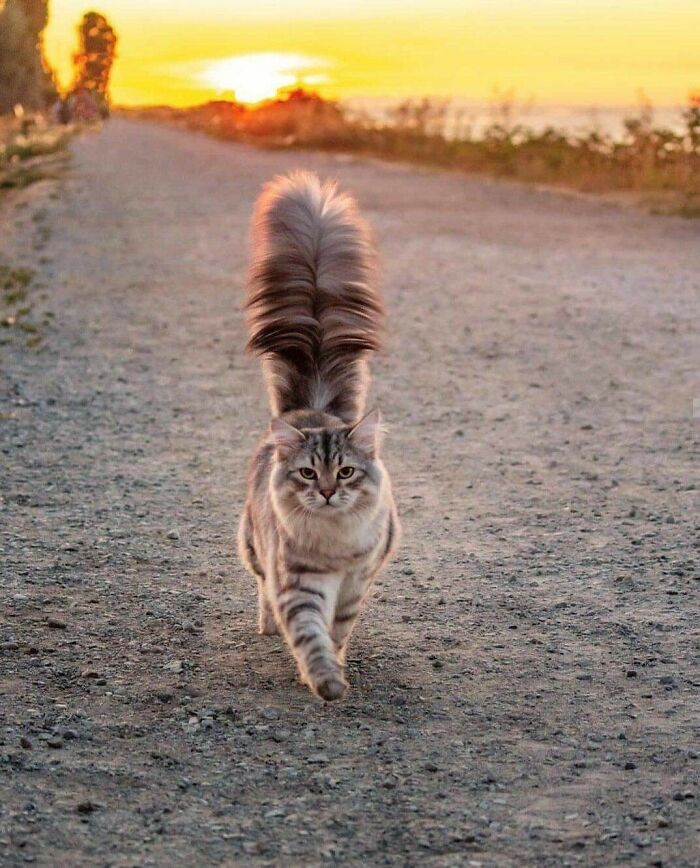 Let's Hear It For All The Disabled Supermodel Cats Out There! My Blind Boy, Eli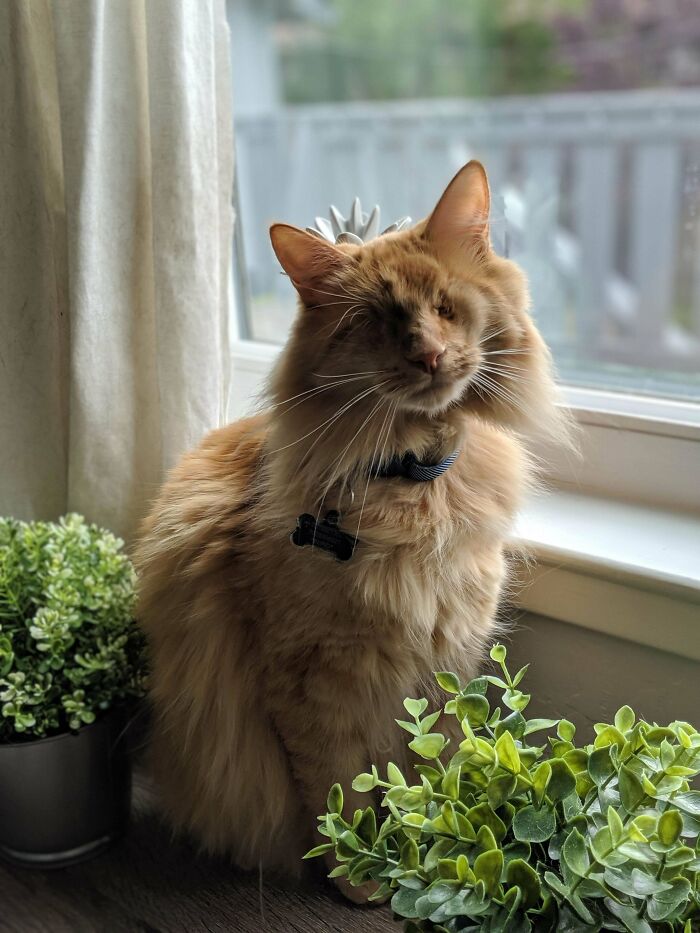 Flerken Knows How To Find The Light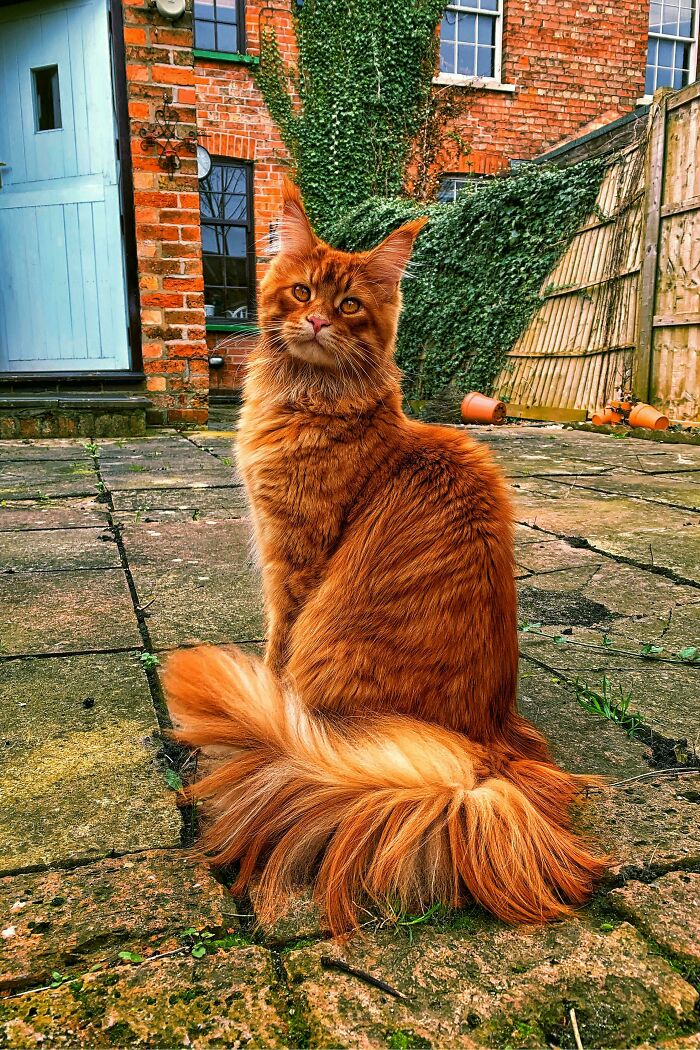 Took This Photo Of My Cat This Summer, Love How The Sunlight Brought Out The Green In His Eyes – Hope It Brightens Your Day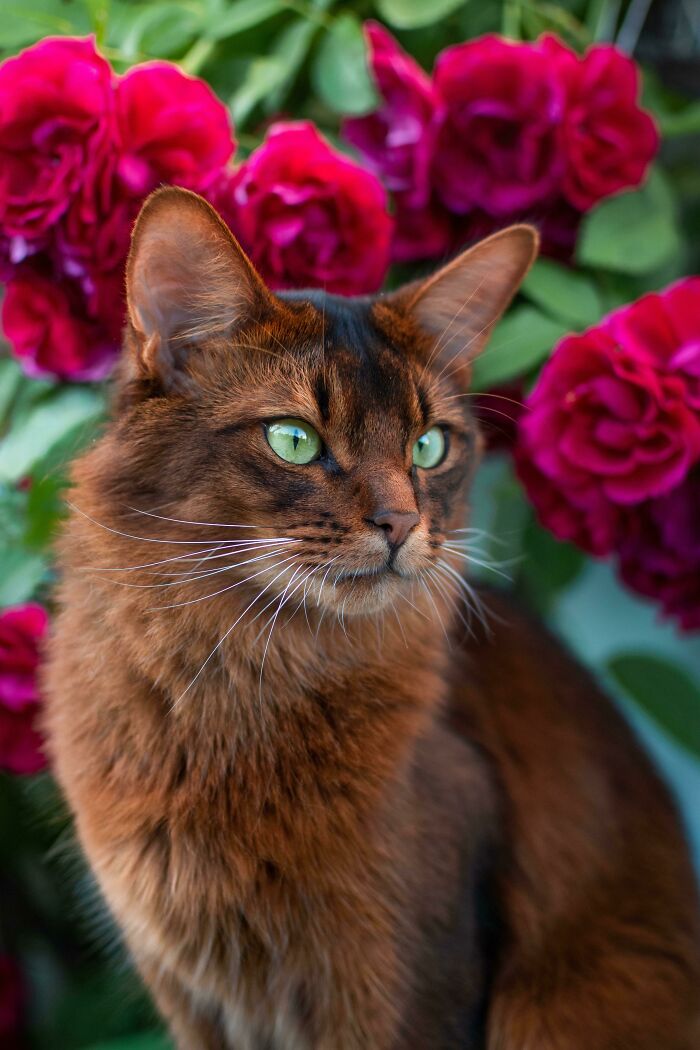 Oh, Hi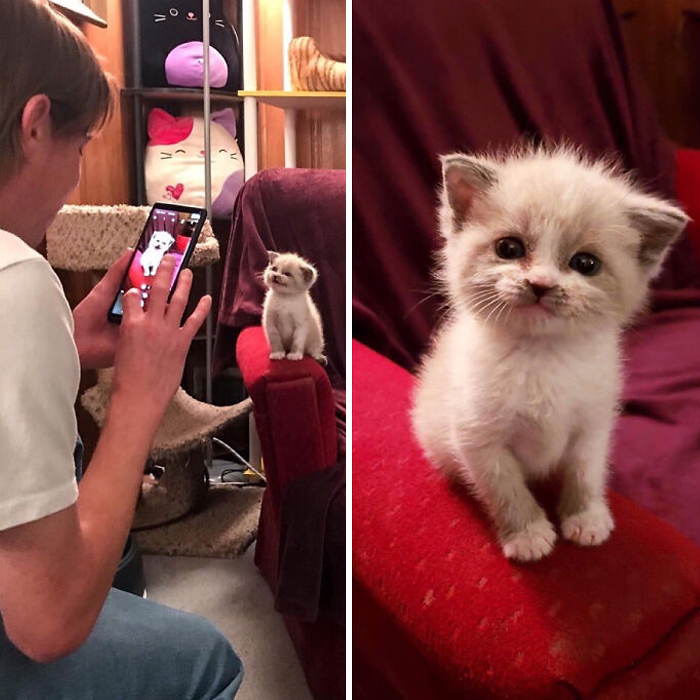 This Regal Unit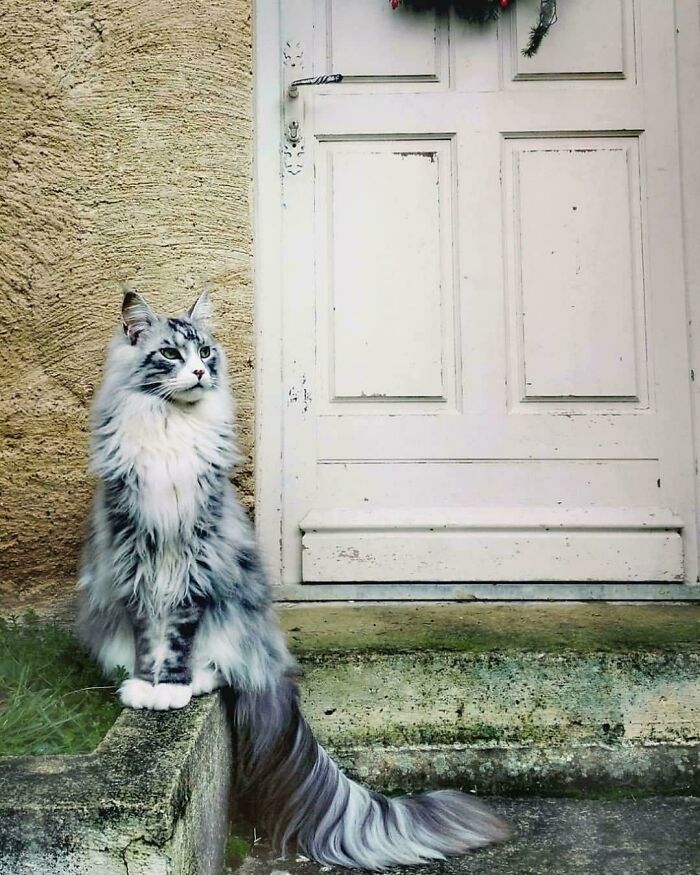 Flat Cat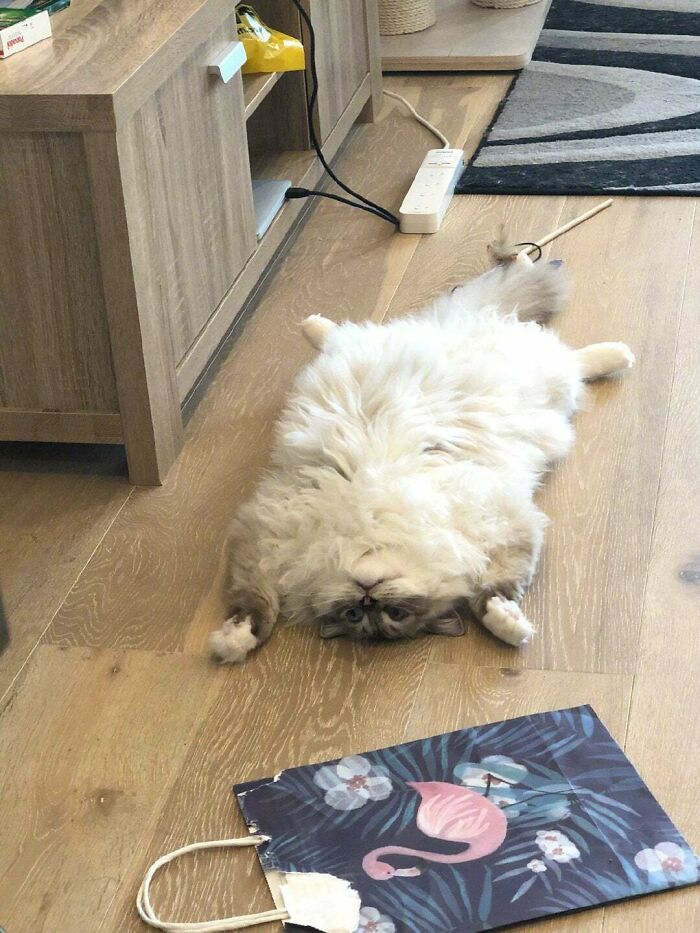 This Little Kitty Is Prettier Than Any Human Being I've Ever Seen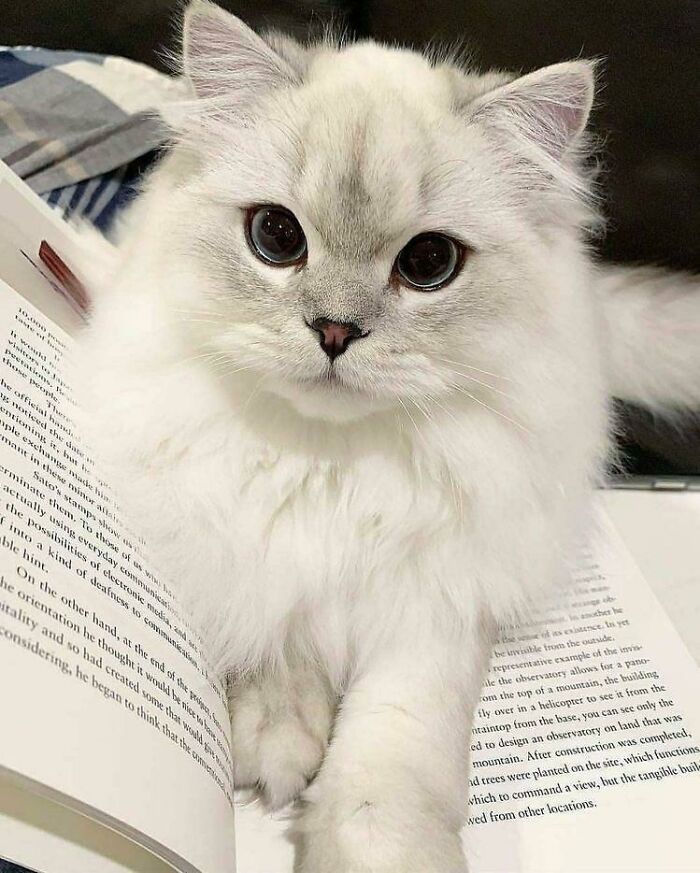 On The Right, Dress By Zac Posen. On The Left, Furr By De Gato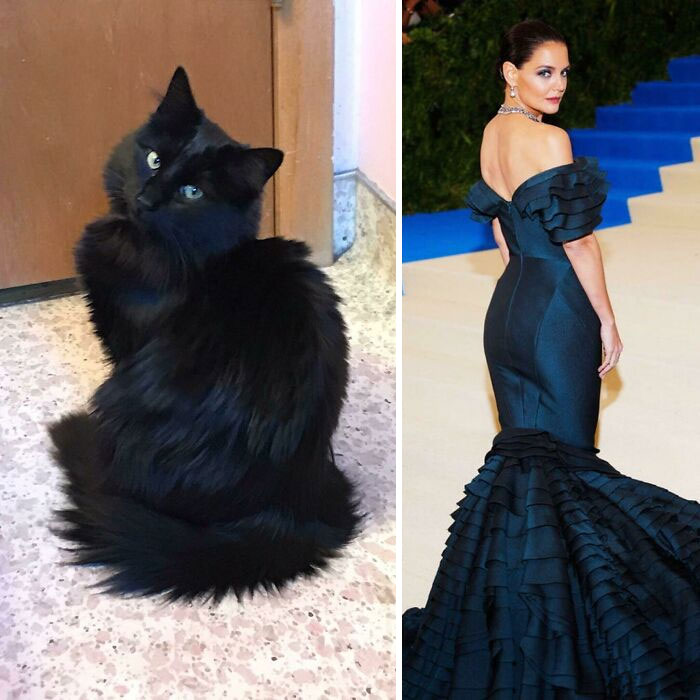 Beautiful Colors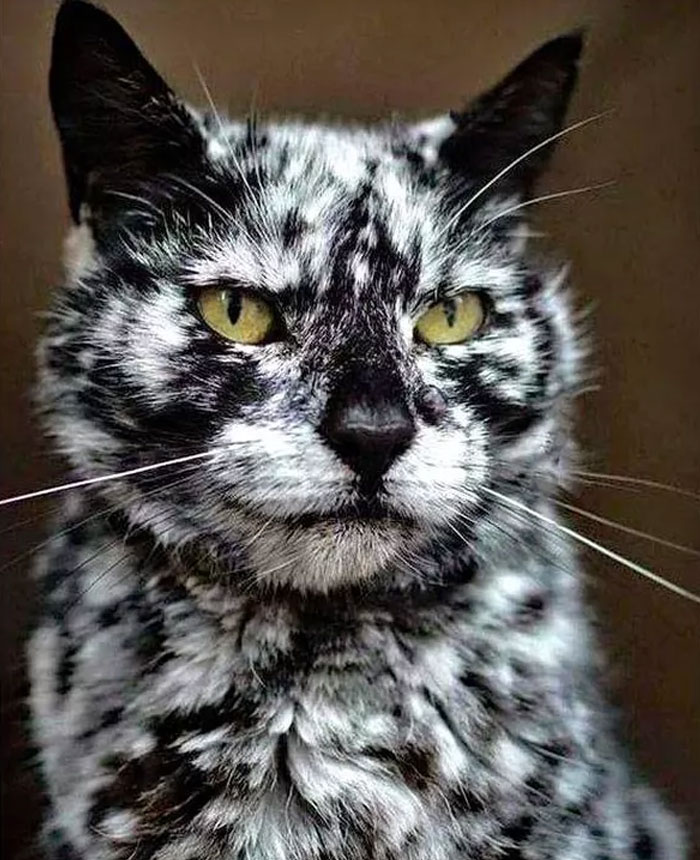 My Mom Says The Stray I Picked Up Last Year Is Ugly, But I Think She's Wrong. His Name Is Cheeto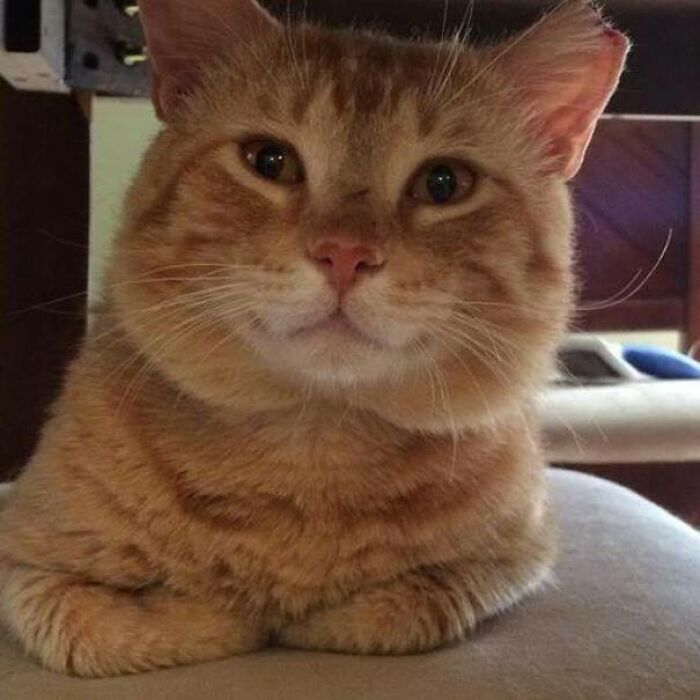 They Don't Work, But Stephen Has The Most Beautiful Eyes
They Tried To Put Me On The Cover Of Vogue But My Fur Was Too Fluffy!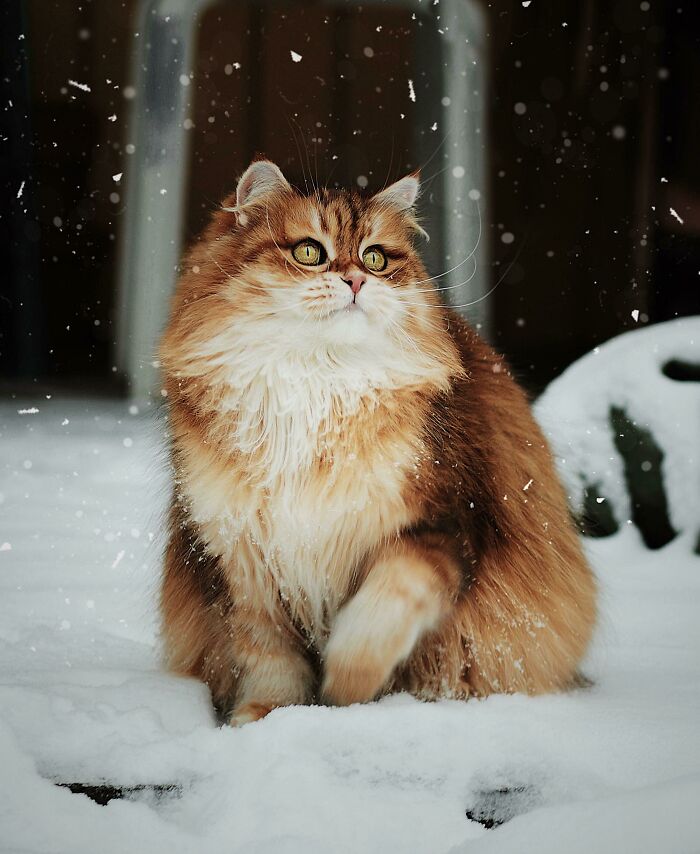 Gorgeous Cato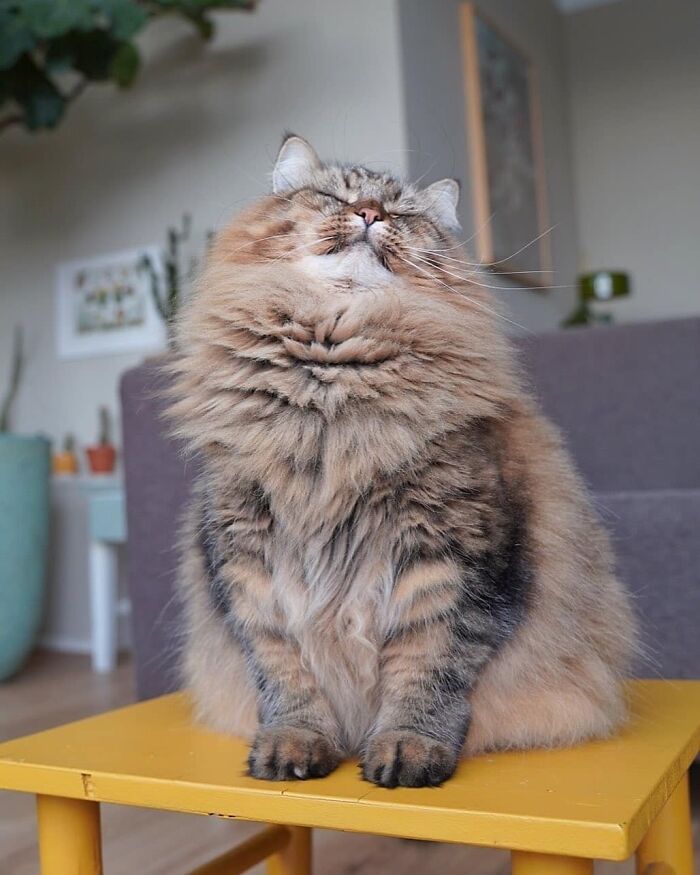 Dina The Russian Blue Is So Beautiful!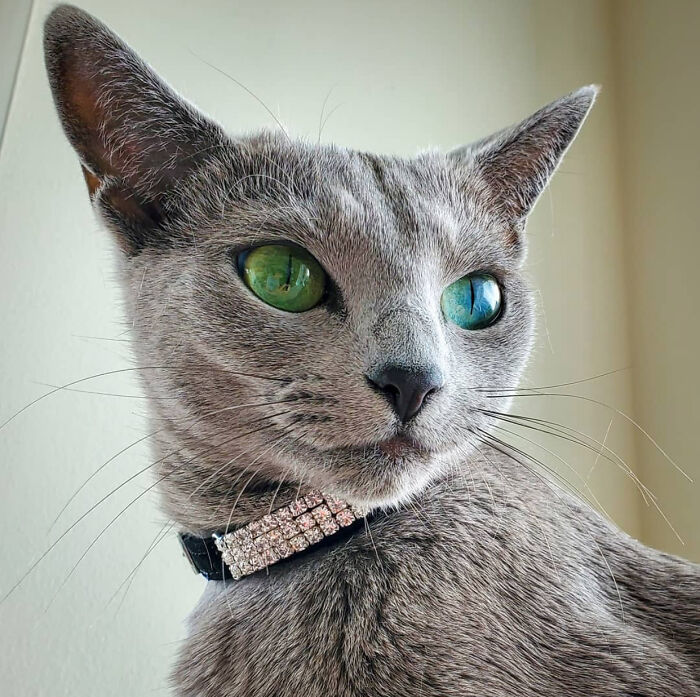 Looking Through The Eyes Of Love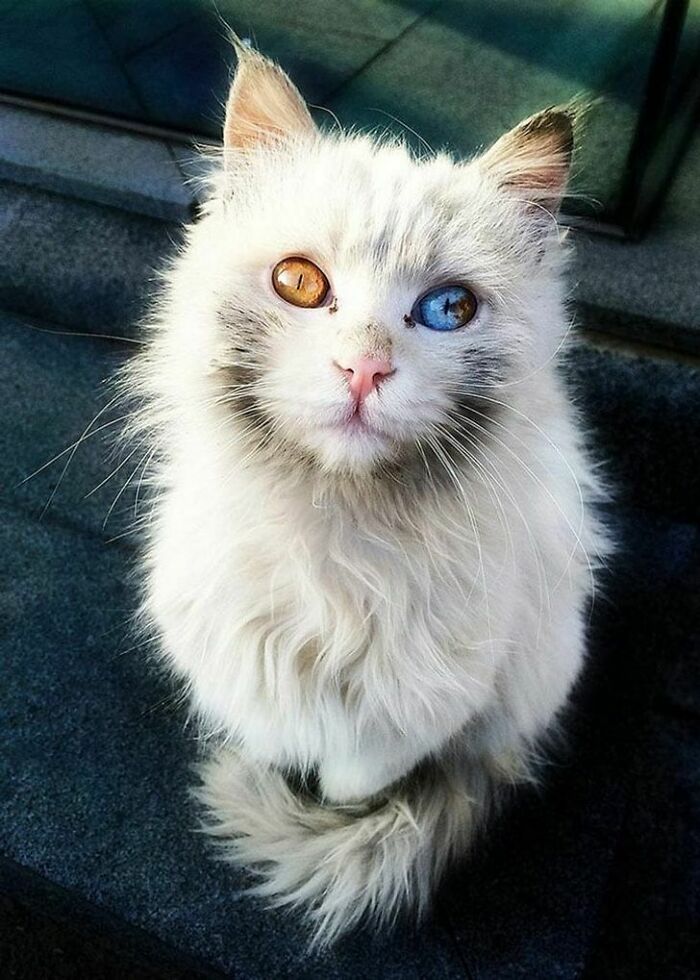 Happy Floof In The Snow! Was Told She Belonged Here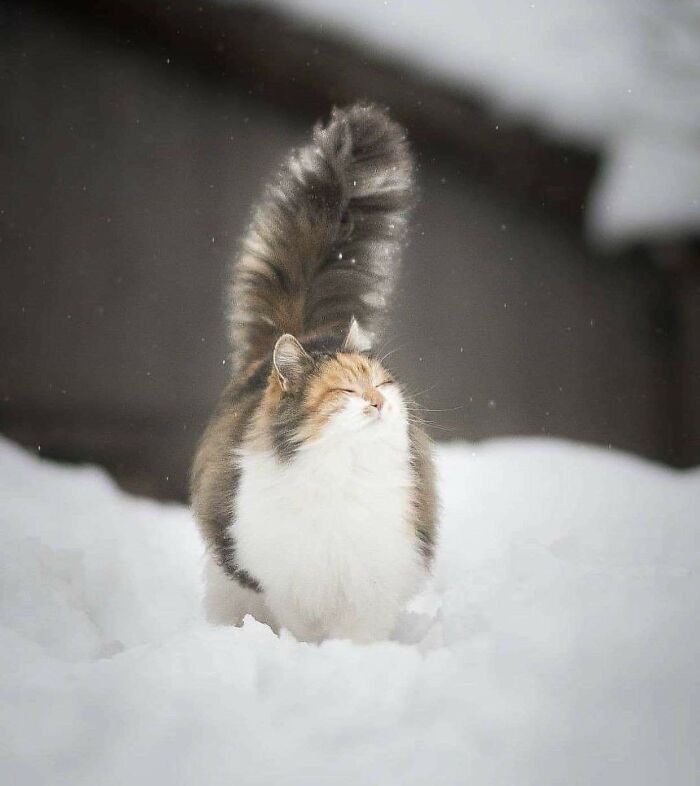 Eyebrows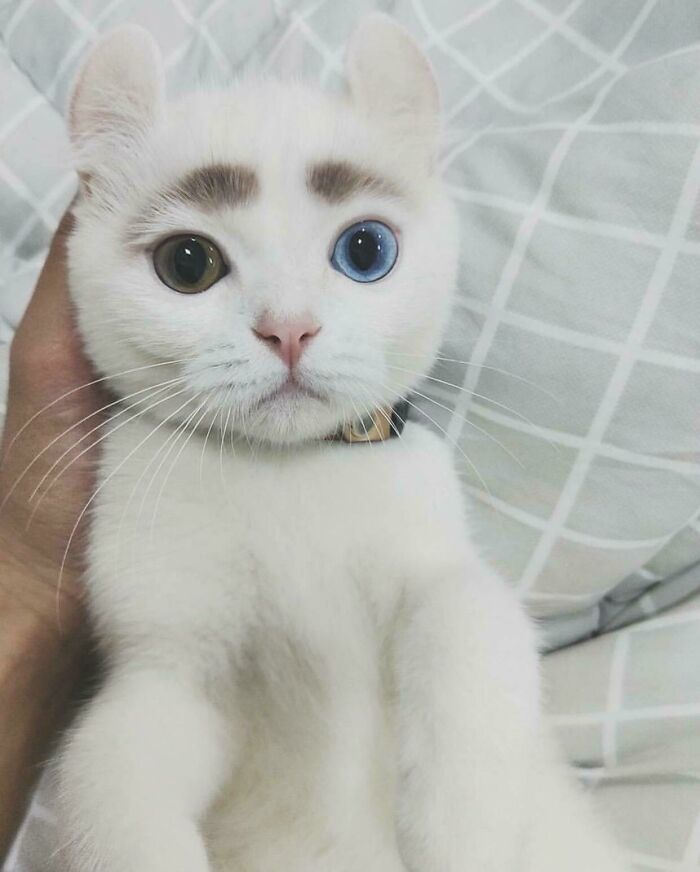 When We Rescued Him From The Humane Society For $5 He Was Shaved And Looked Like A Mangy Stray. Little Did We Know That Bagheera Was Actually A Majestic Norwegian Forest Cat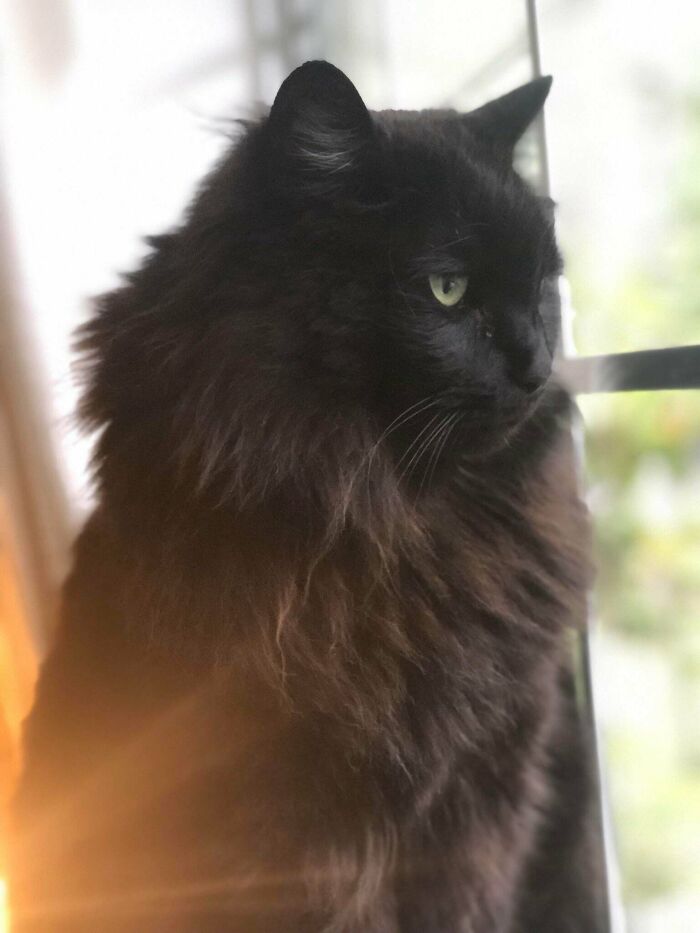 Eyes. Whiskers. Face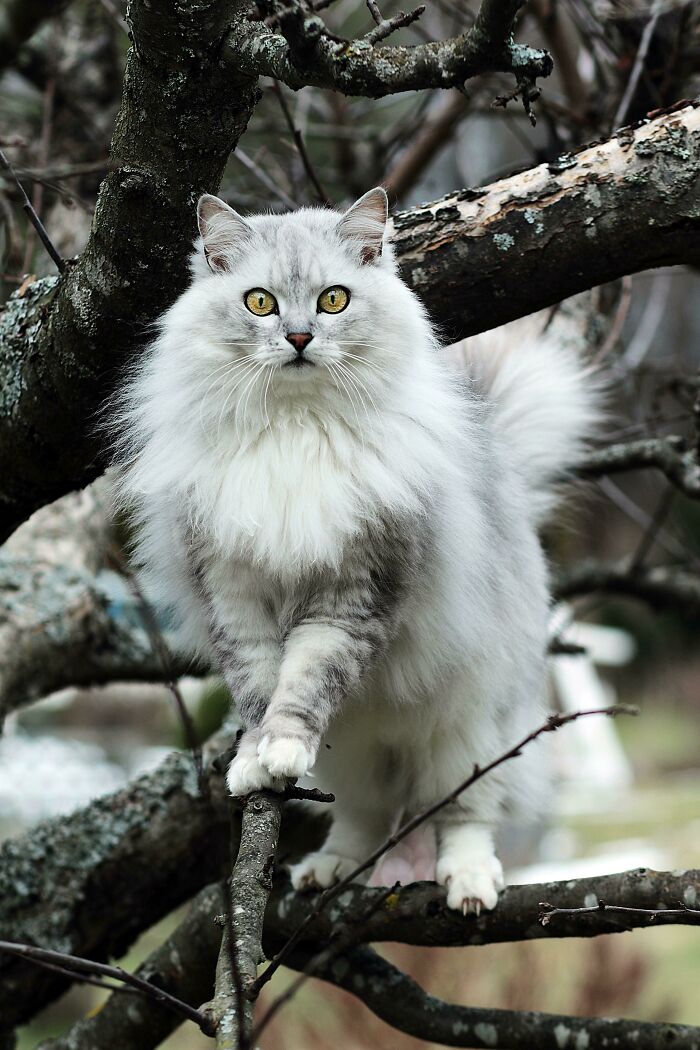 She's Pretty And She Knows It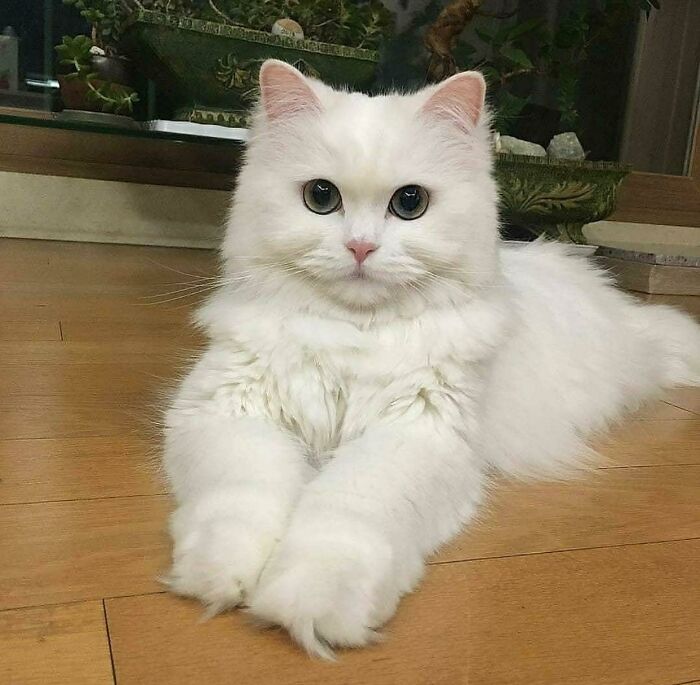 I Honestly Can't Believe Some People Hate Cats,, They're Amazing Little Bundles Of Beauty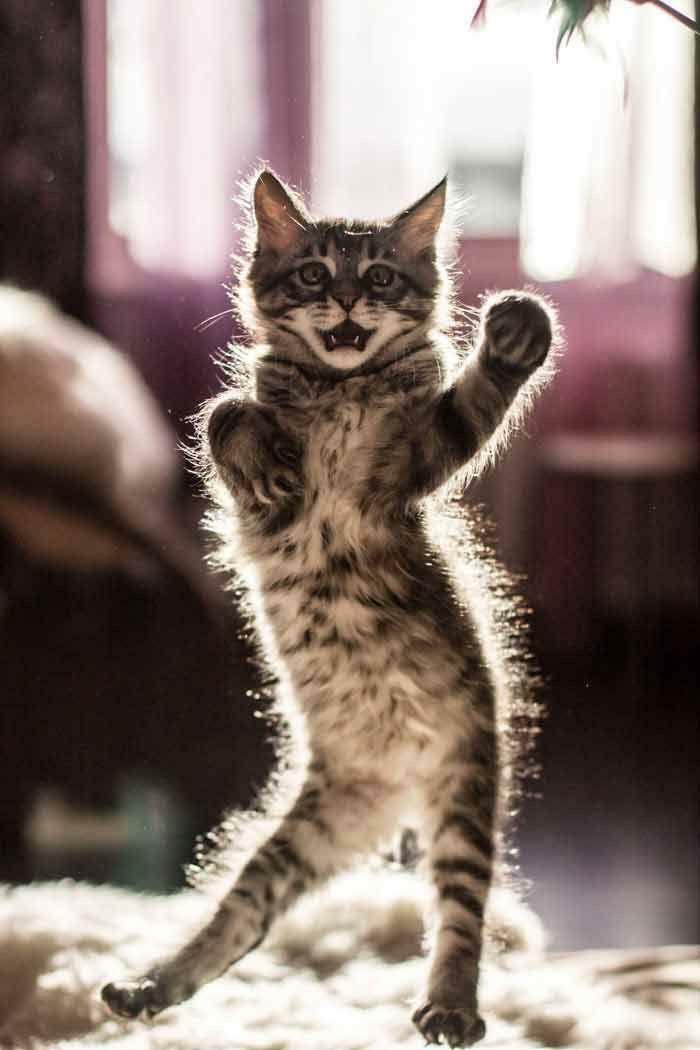 The Difference A Few Months And Lots Of Love Makes!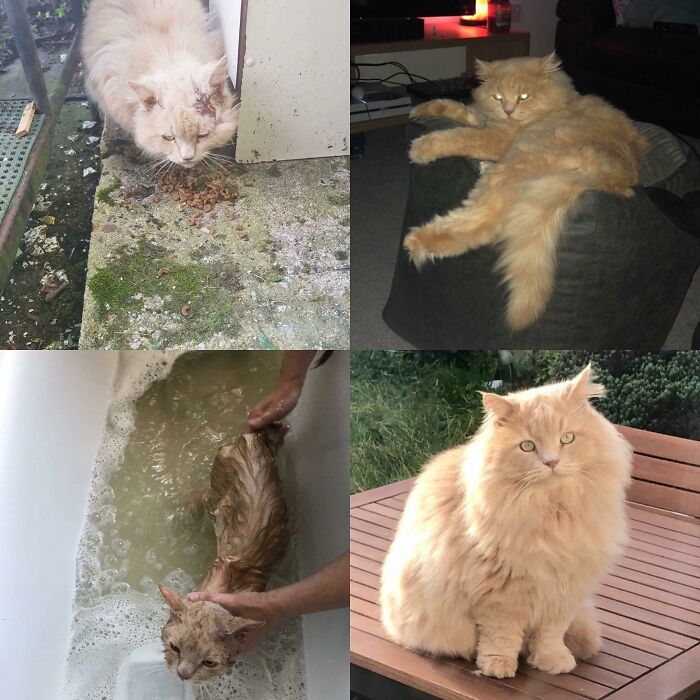 Put My Cat On The Cover Of Vogue Already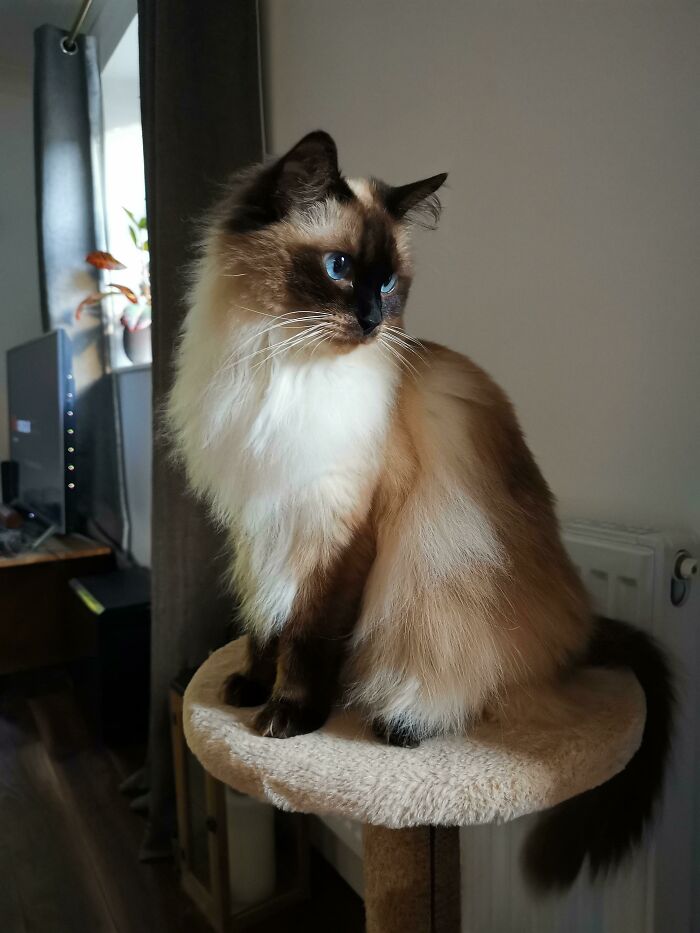 Found This Majestic Cat In Turkey At The Apollon Temple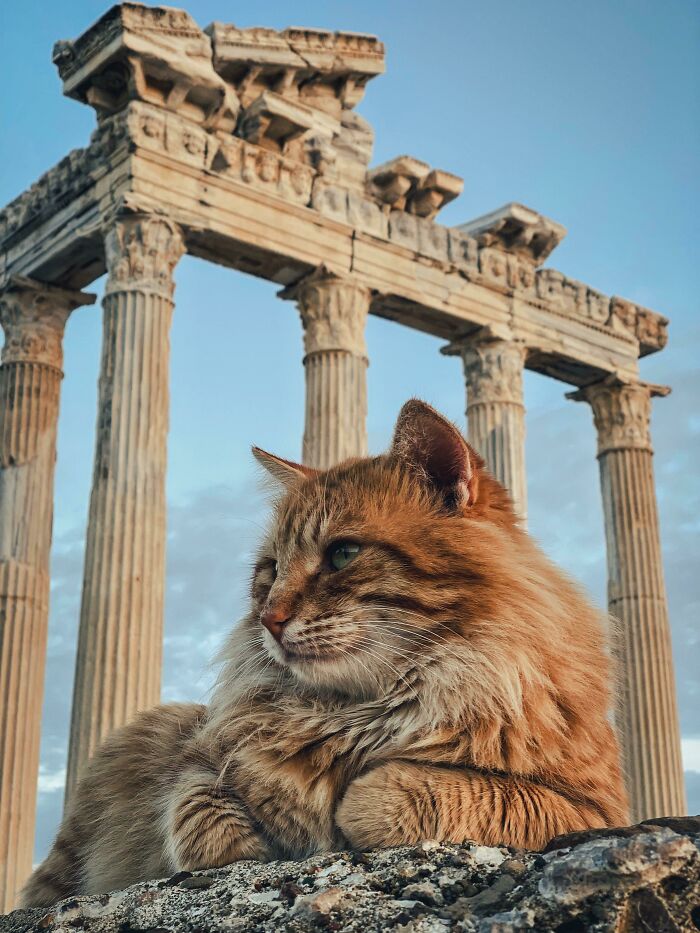 A Rural Cat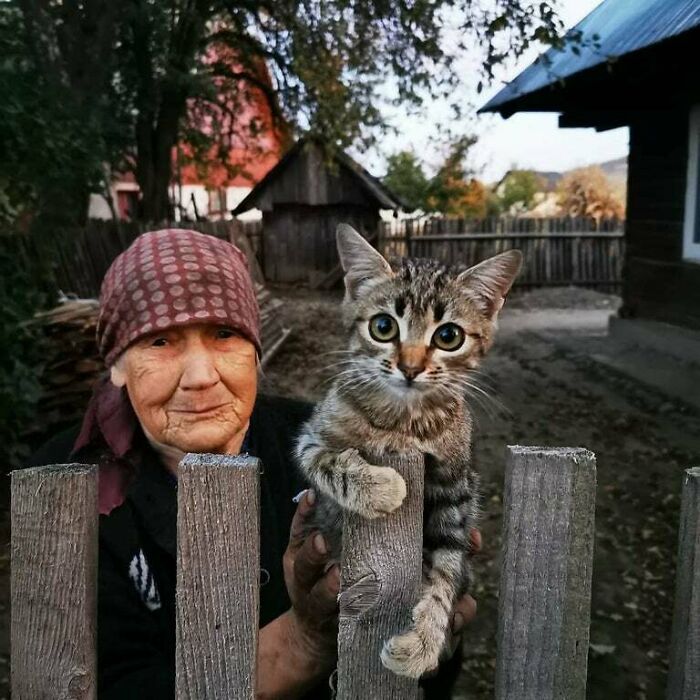 Beautiful And She Knows It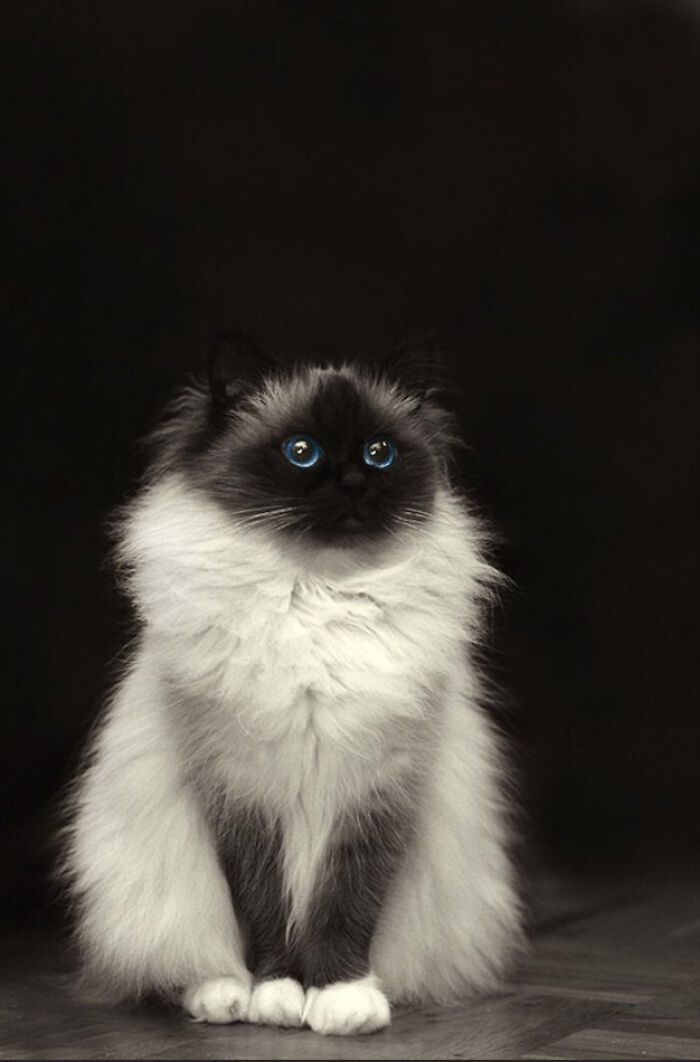 I Love His Mustache, Incredibly Cute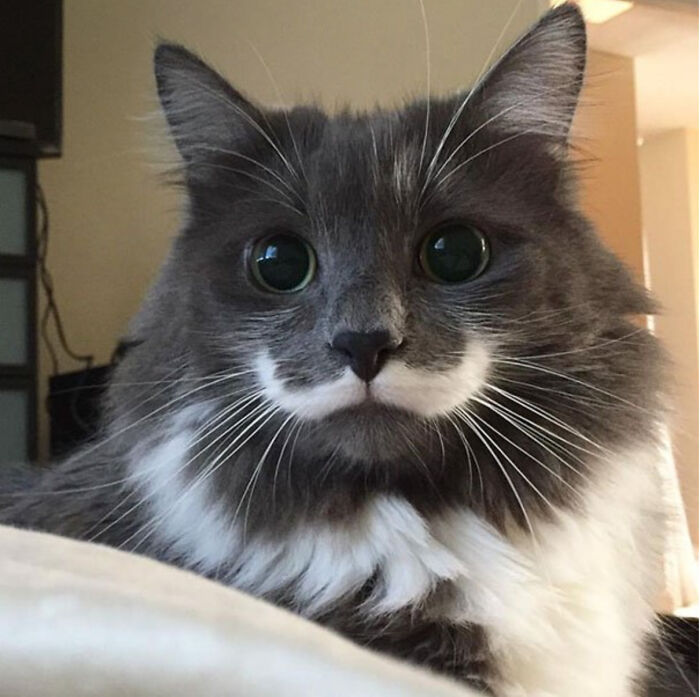 Hi. This Is Lola And Her Amazing Tail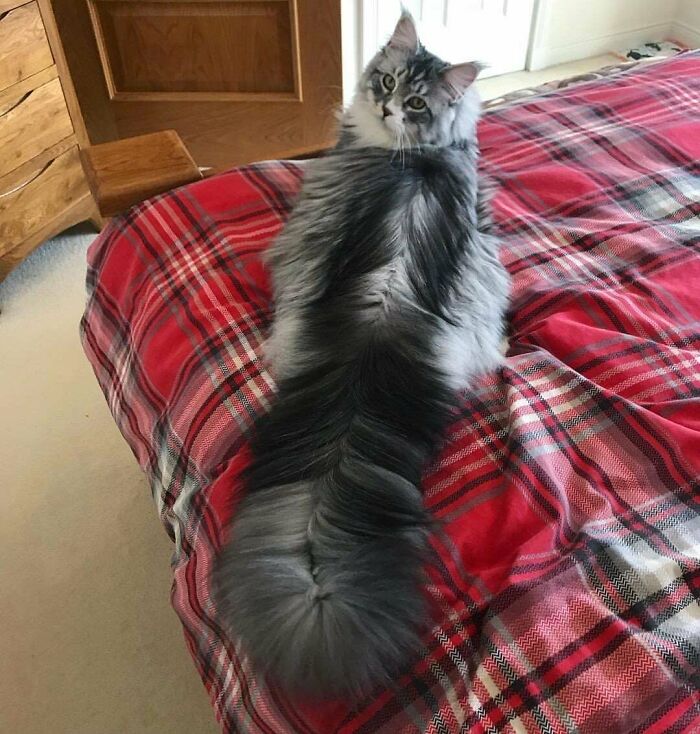 It S Suggested I Post My 17 Year Old Tipsy Here. Her Eyeliner Game Is On Point!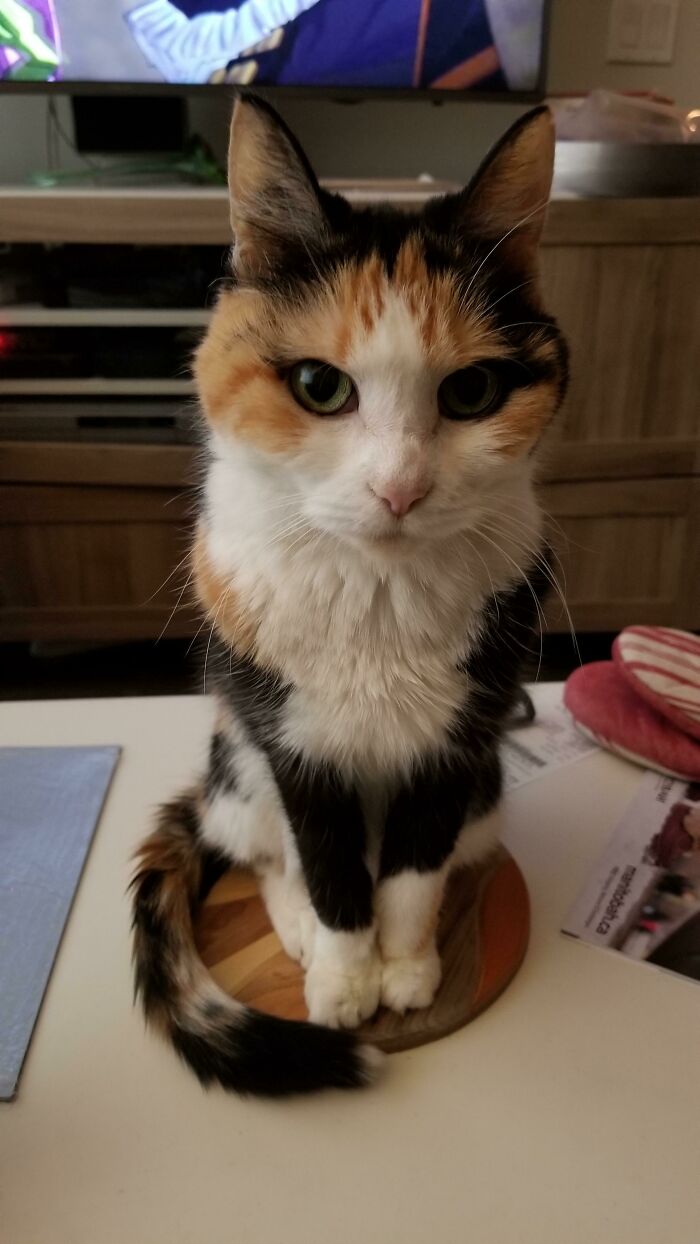 Two Supermodels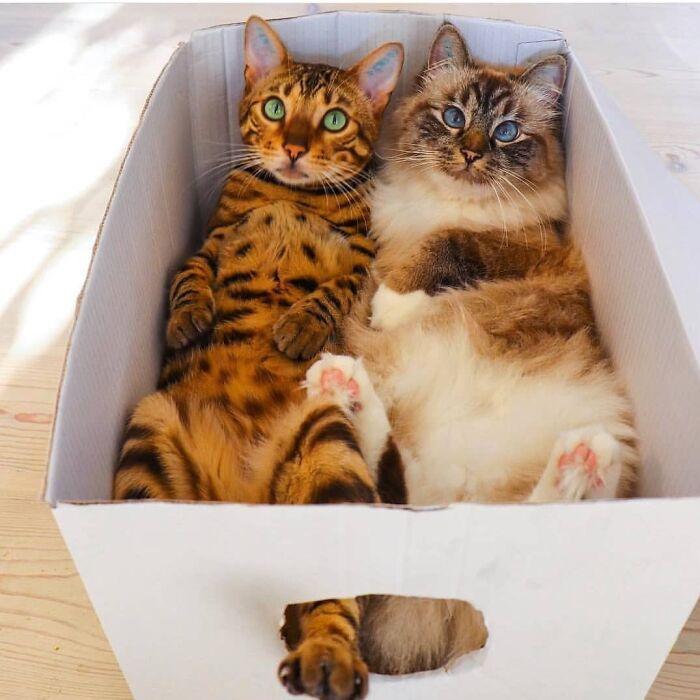 R.i.p. My Blue Eyed Boy. Keep Working Those Angles For The Angels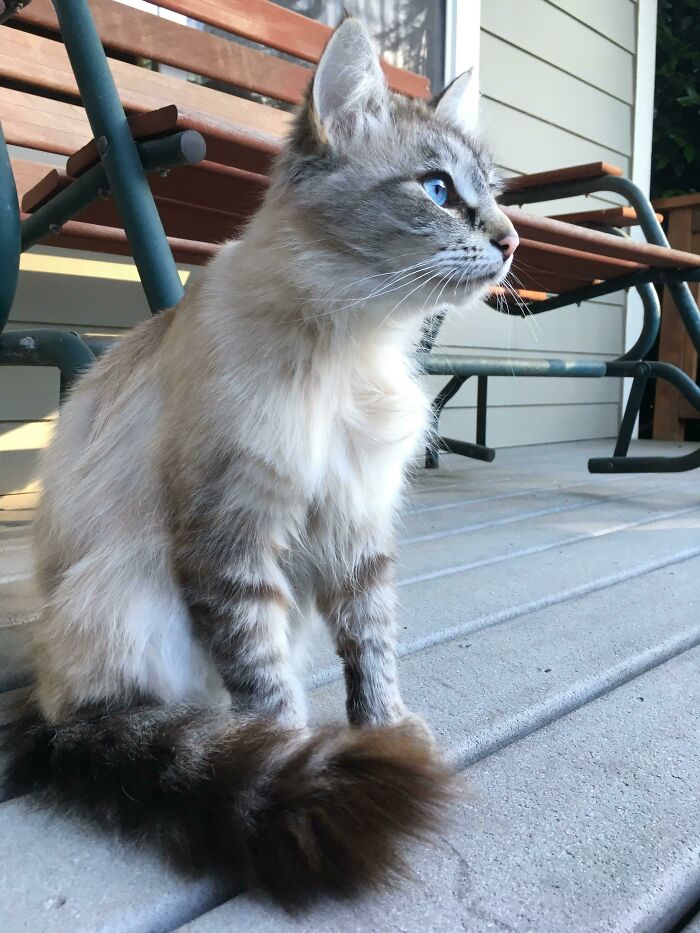 Would Be Happy To Have What They Have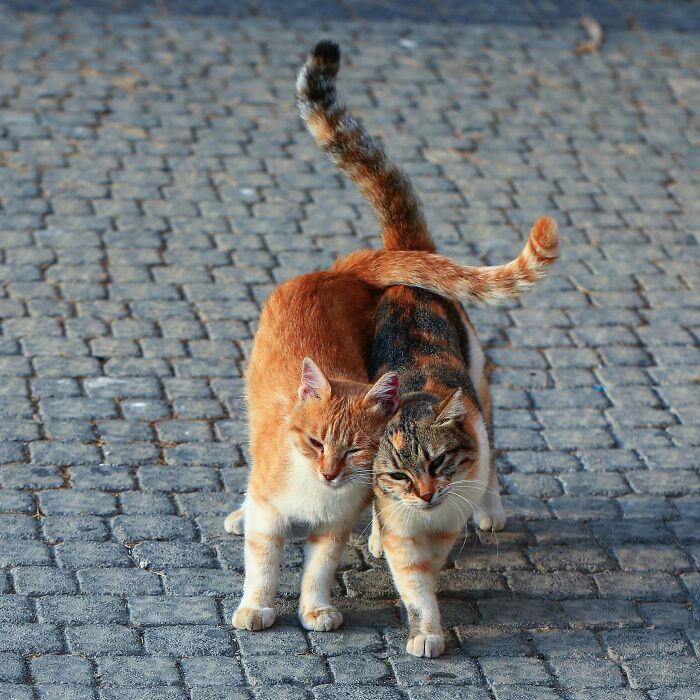 On My Previous Post Someone Said To Get My Cat Boondi A Modeling Career, So For His One Year Old Picture We Had Him Professionally Photgraphed! (Photo By Felidafoto)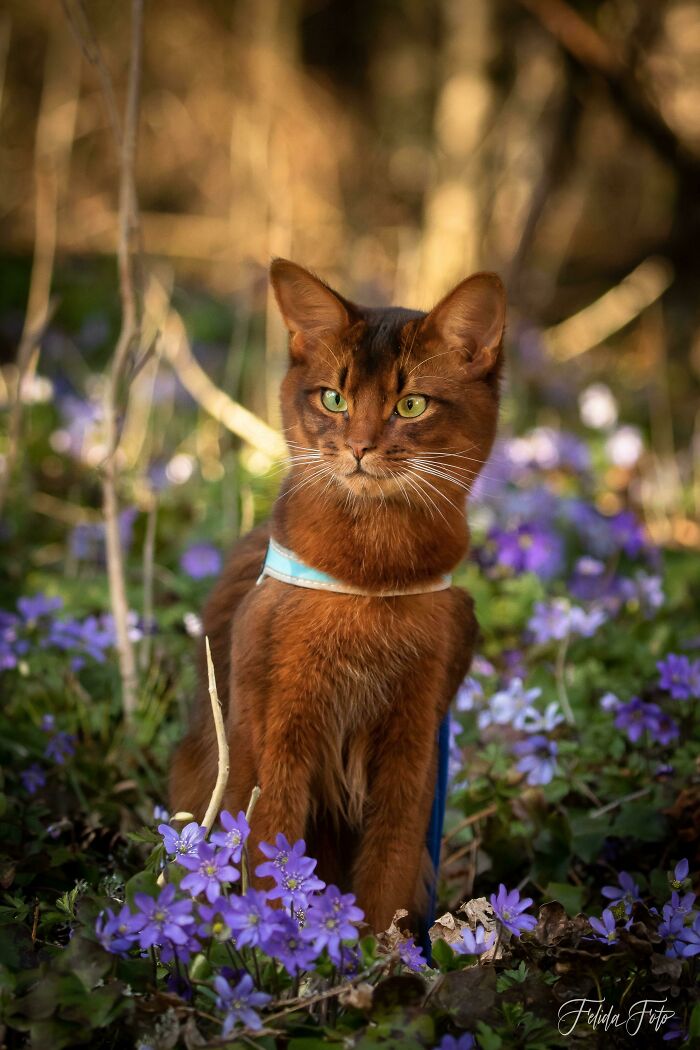 I Posted Our Foster Kitten, Hazelnut, On Here A While Ago. Someone Asked To See The Whole Litter. It Took Me A While, But I Was Finally Able To Get All 5 Girls Together In One Photo – Ember, Hazel, Pumpkin, Fern & Sparrow. Having These Girls Here Has Been A Blast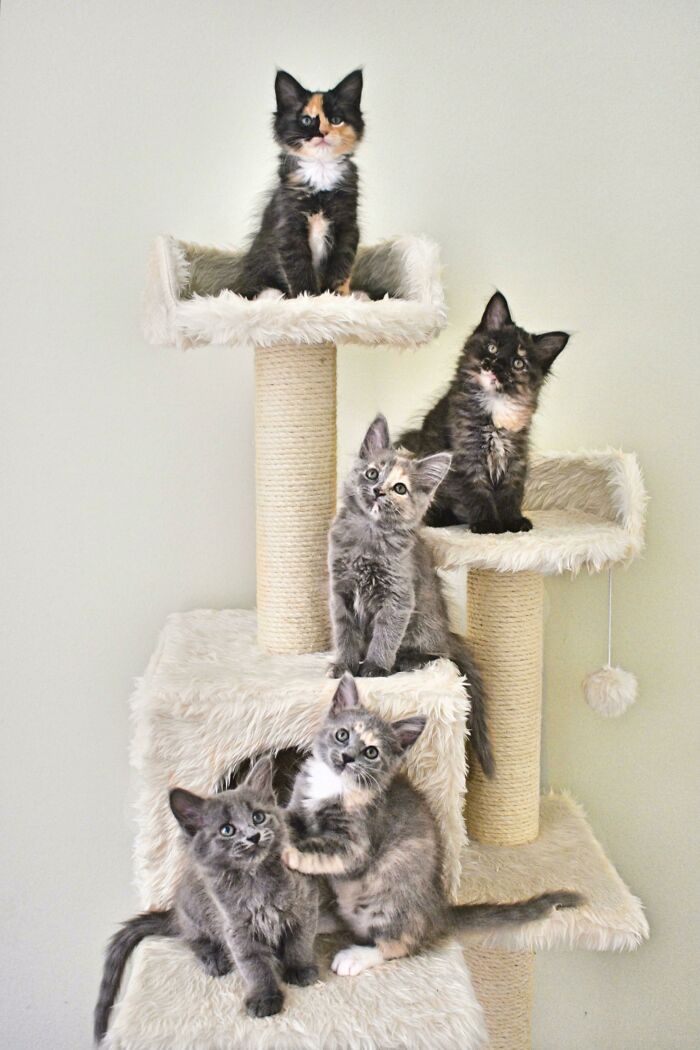 Dylan, 11 Month Old Norwegian Forest Cat. Our Vet Tech Carried Him Around The Office To See The Rest Of The Staff For Pics And Pets. He Was Feeling Proud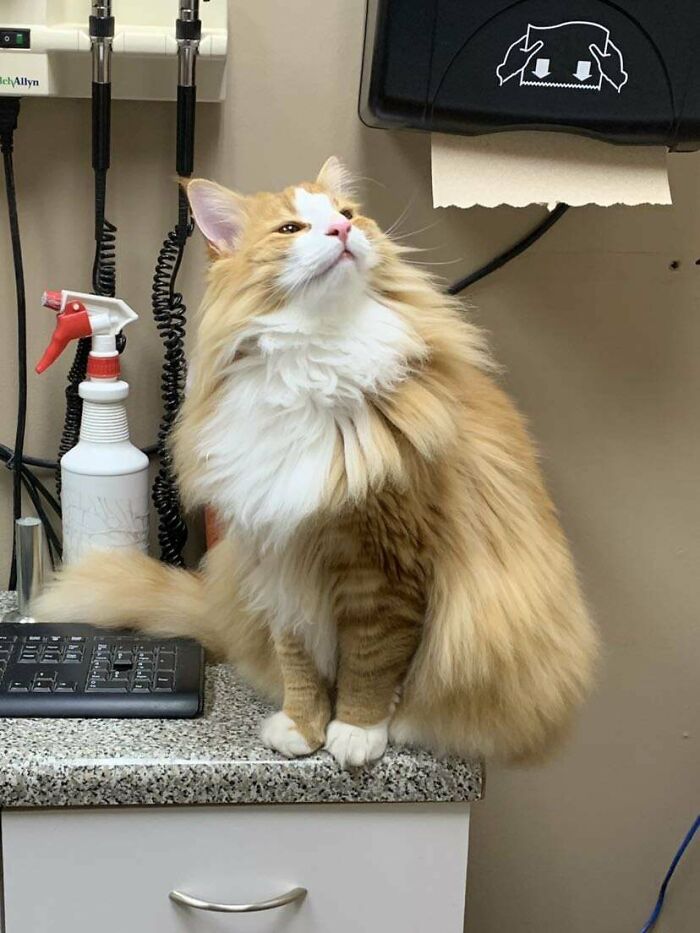 Kiril Has Perfected His Pose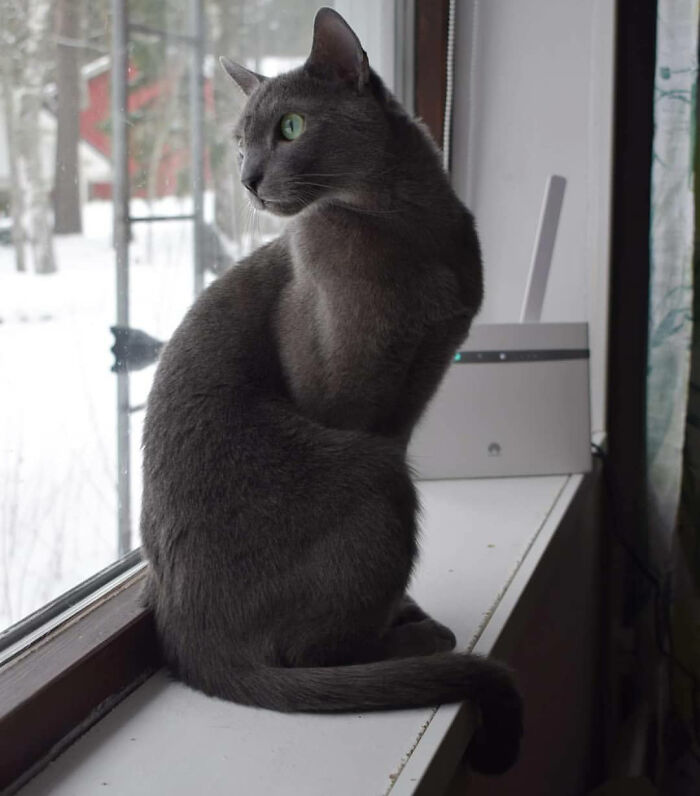 I've Always Wanted A Cat Of My Own. My Girlfriend Gifted Me With Little Kevin For My Birthday!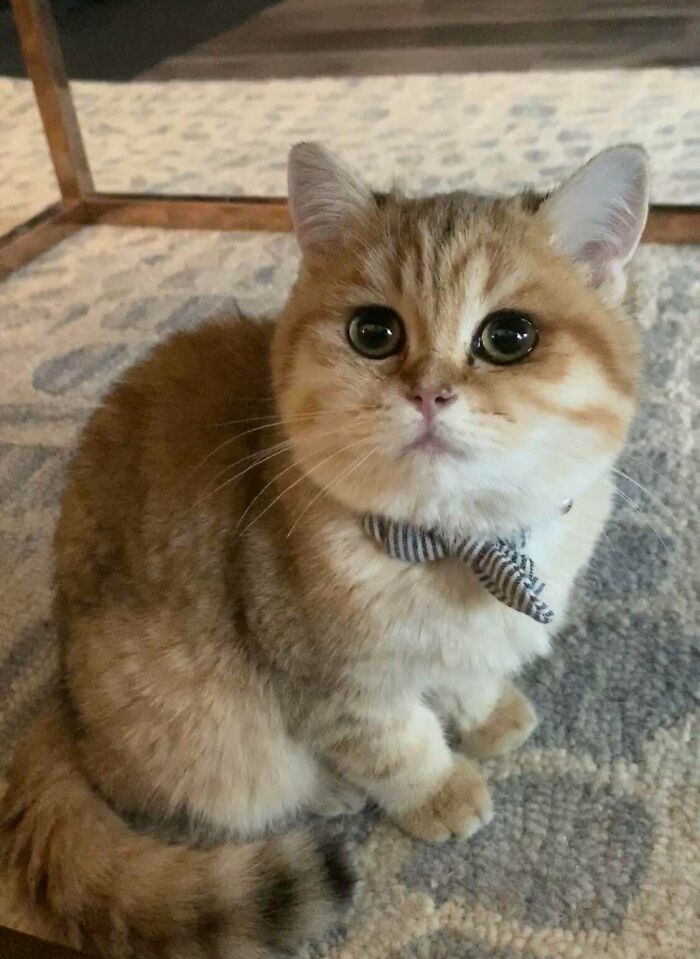 You Asked For Another Pic, Here He Is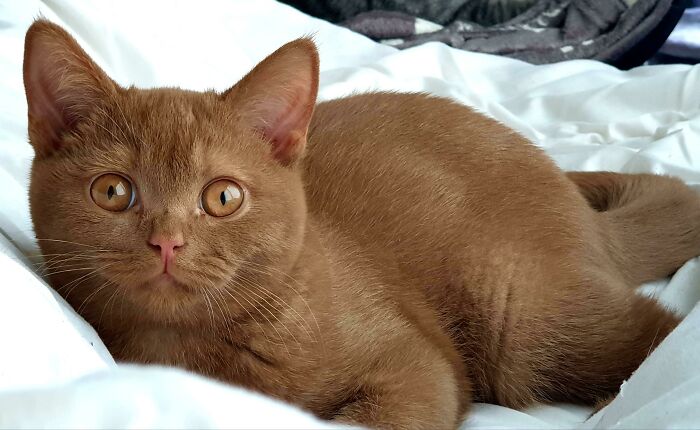 Here's Tilly, Practicing For Her Next Magazine Shoot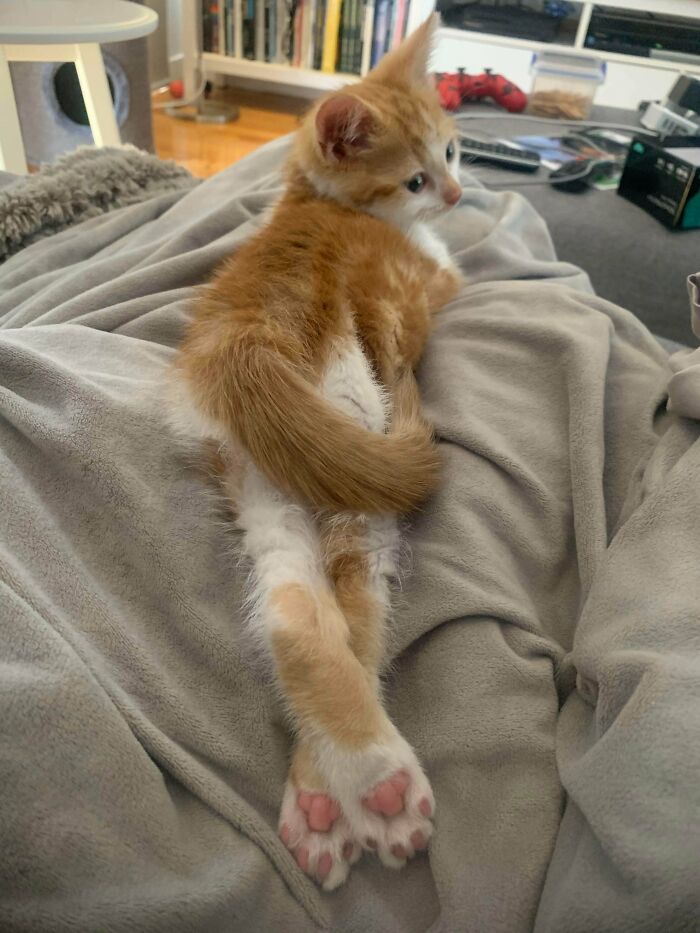 This Cat's Majestic Fluff Makes It Look Like A Cloud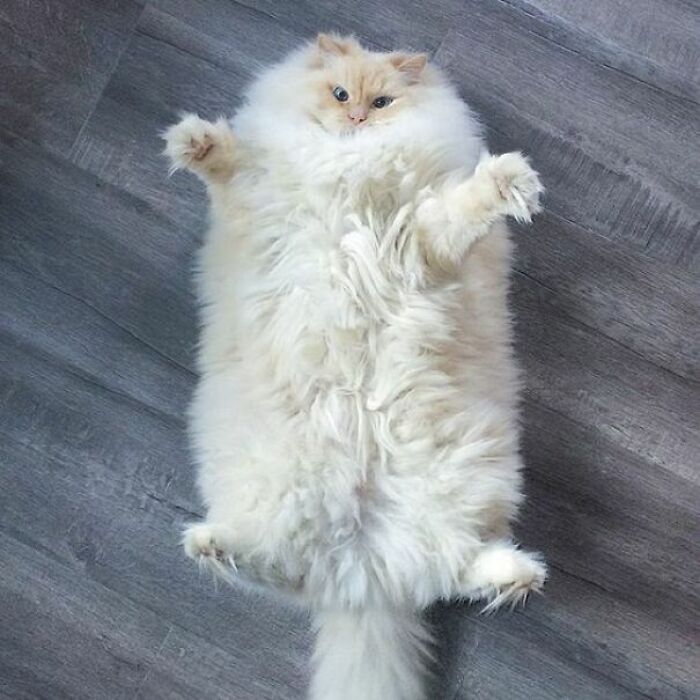 Do I See Him Very Beautiful Because He's Mine Or Is He Really?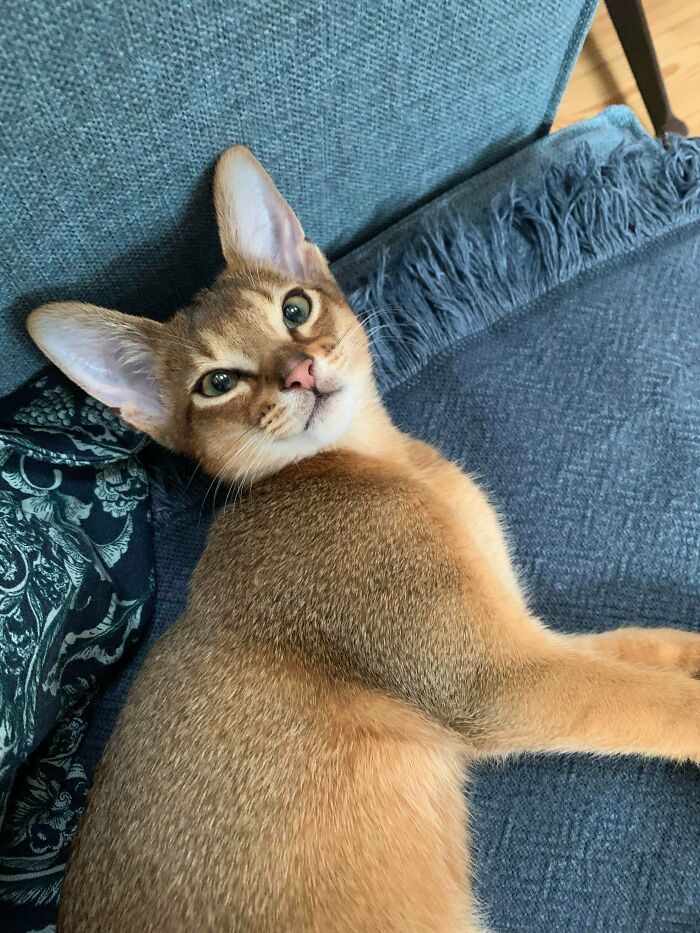 Supermodel Cloud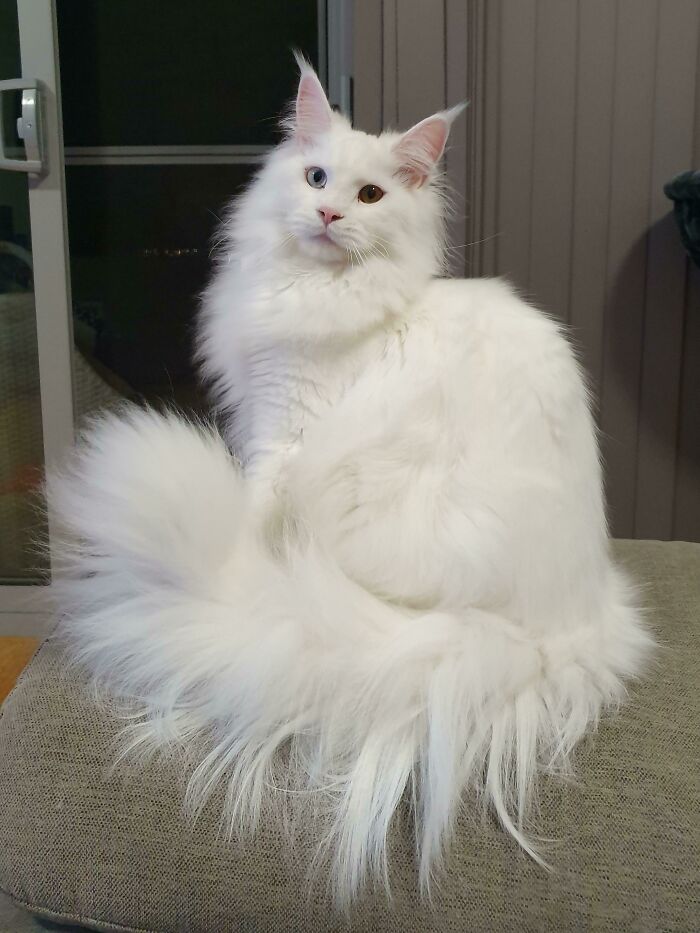 Ripley Is My Little Supermodel Abyssinian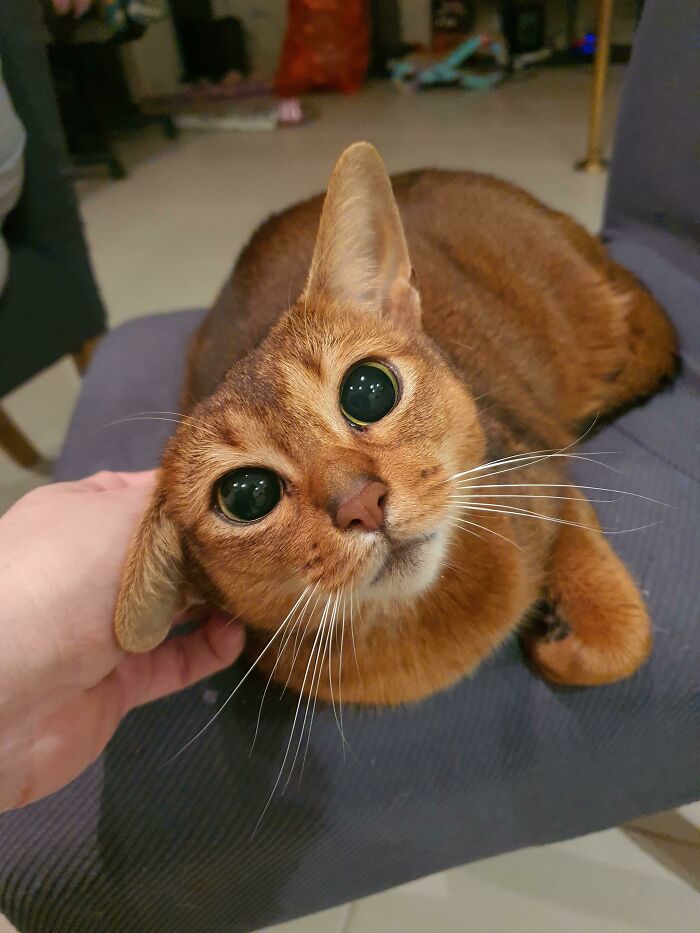 My New Supermodel, Momo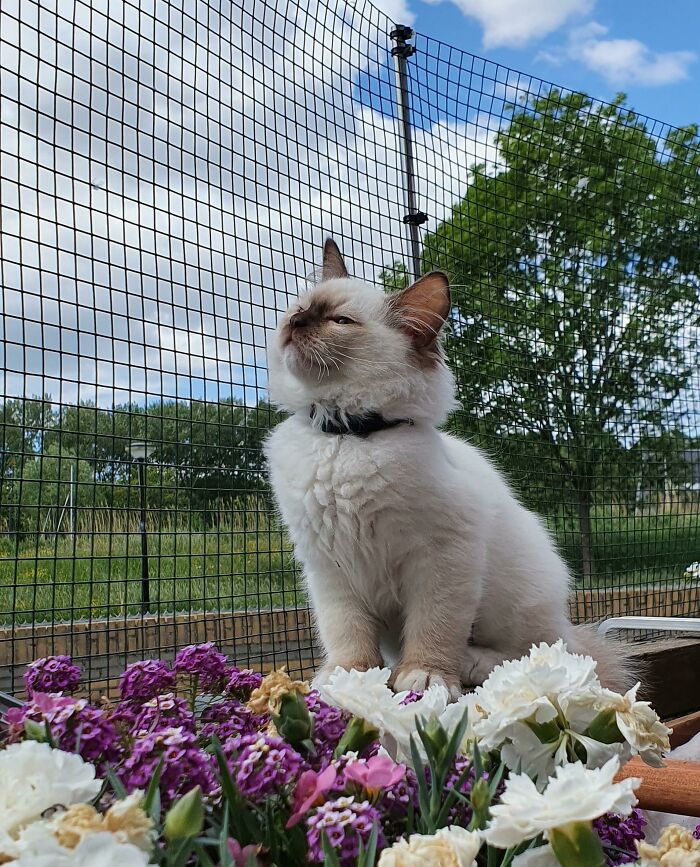 My 6 Month Old Maine Coon Cat Brutus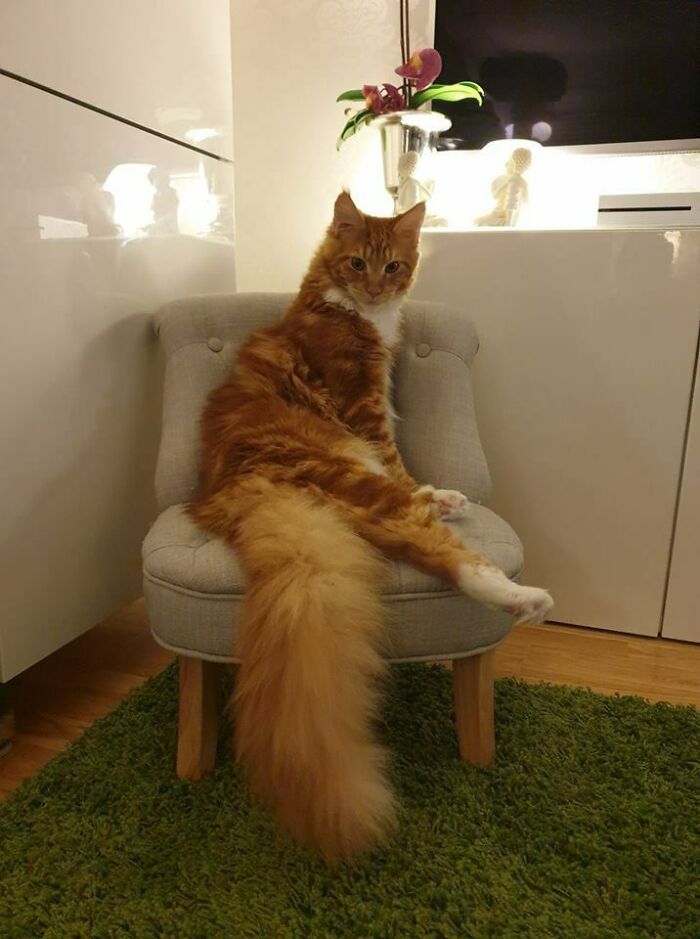 Couldn't Resist Trying Our Baby Daughters New Headband On Our Cat First