When a tiny stray kitty showed up on their front porch, Reddit user StockmanBaxter wasn't expecting to adopt a new family member. He and his wife didn't want to leave the stray kitten to fend for himself, so they attempted to catch him. It took a while because the poor kitten was so scared, but they eventually caught him and brought him inside.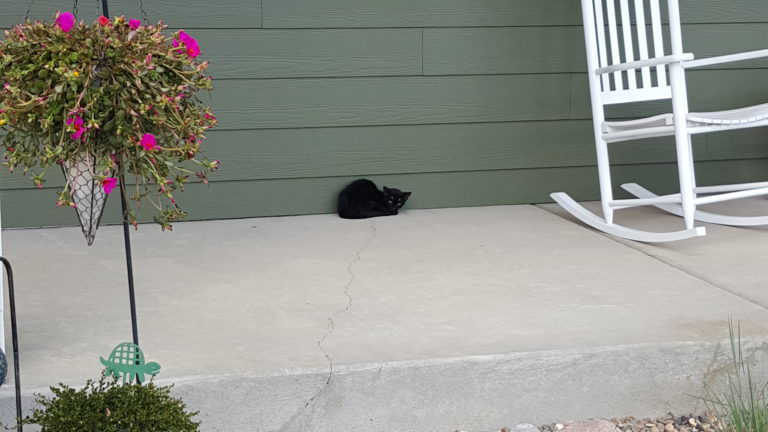 Covered with fleas and ear mites and very underweight, they took him to the vet for a check-up. Other than these issues, the young kitty was in good health. They treated him with flea medication and gave him some needed vaccines. The kitten, now named Jedi, stayed in his own quarantined room in their house. The welcoming couple didn't want to expose their other two cats to any possible illness or the fleas.
After a few days of medical treatment, they gave Jedi a flea bath. At this point, they could still barely touch him. He was extremely scared and too anxious to eat around them. No matter what they offered, he would only eat when no one was in the room with him. Eventually, though, he did start to warm up to their presence. "His first time eating in front of us. He would only do it when wrapped in a towel on my wife's lap," says StockmanBaxter.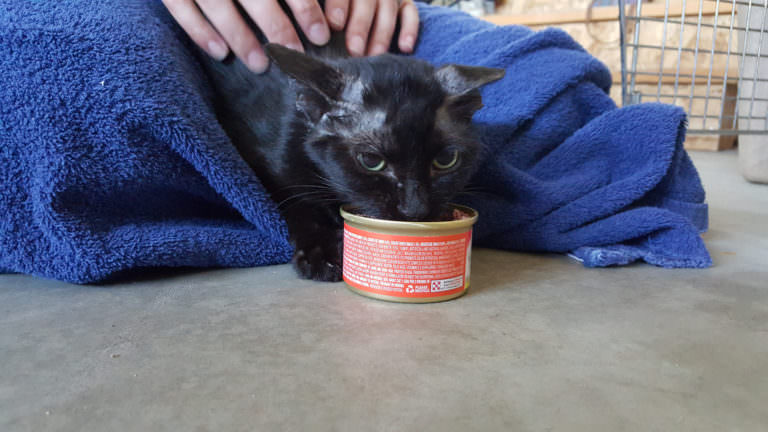 One of their other cats, Jingle (also a rescue), was very curious about the new kitten hidden behind the closed door. When they were ready to be introduced, StockmanBaxter cracked the door and let Jingles inside. "We cracked it open one morning so she could see him for the first time. She meowed at him and he actually meowed back!" This was the first time they ever heard Jedi make any noise!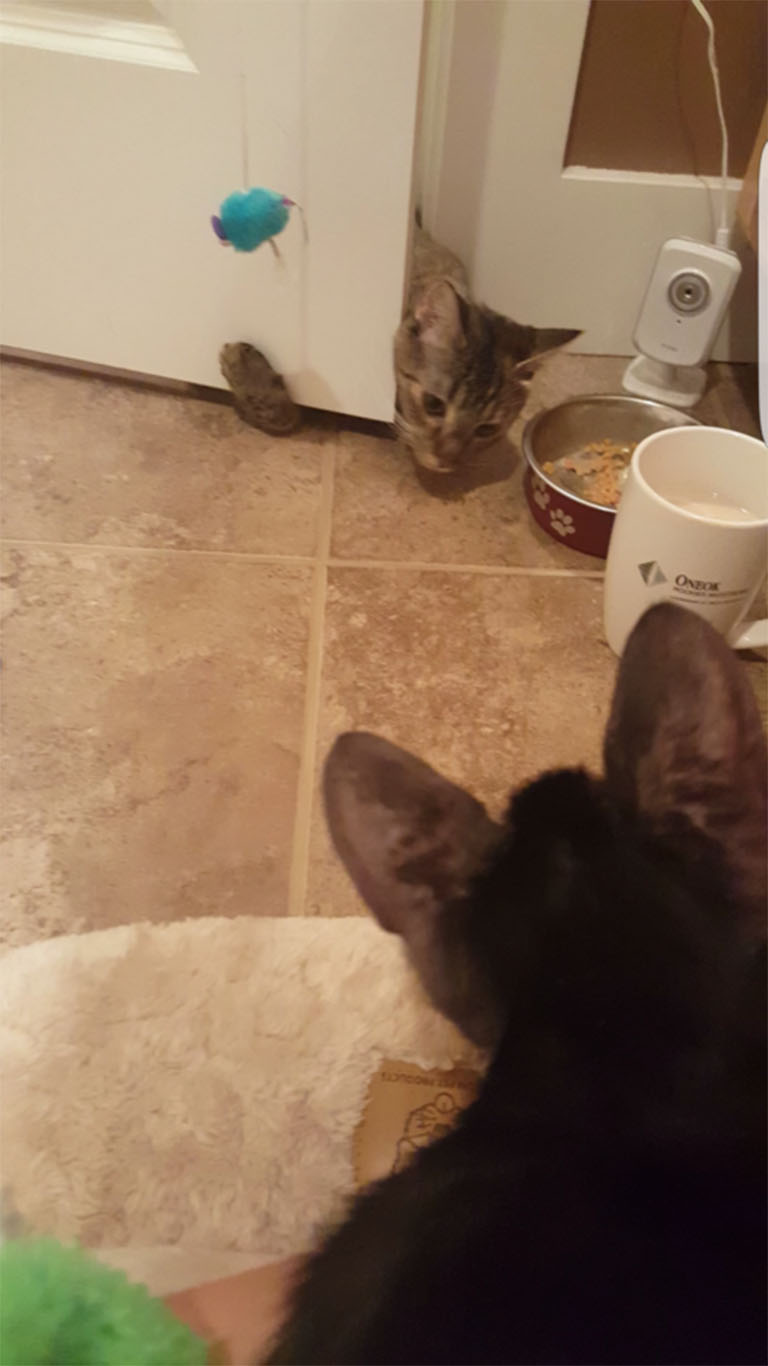 Much to their surprise, the two became instantly inseparable. Jedi started purring, meowing and snuggling with Jingles. What's more, he became much more social with his new human family too. He will even lie in his parents' laps and knead them. Now all three cats have dinner together as a family and they rarely see Jingles and Jedi away from each other. StockmanBaxter says they "[n]ever thought we'd be the proud owners of 3 cats, but now we can't imagine our lives without them." A very successful rescue story, we think!