Wisconsin woman Alana Hadley adopted her kitten Ares from a local Door County animal shelter in early 2018. But, alas, something just wasn't right from the start. Indeed, no matter how much Alana tried to comfort the little kitty, he would meow all day until he finally dropped off to sleep at night. Before long, though, the human mom had a feeling she knew what her boy was trying to tell her…
Watch the story here:
Alana works as a photographer and lives with her partner, Nathan, in the small city of Sturgeon Bay, WI. In fact, at the time of writing, the couple are expecting a baby together. But in January 2018, they decided to expand their family early. Already acting as mom and dad to a dog called Sisko, they set their hearts on a feline companion. Consequently, the animal lovers took themselves across town to the Wisconsin Humane Society Door County Campus rescue center. That is where the Hadleys met a little ball of fluff called Ares.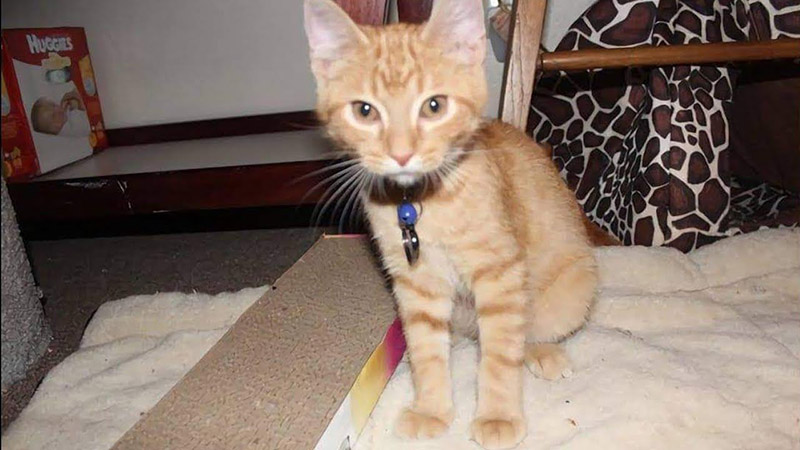 The four-month-old ginger kitten had been taken in by the animal shelter with his gray sister, Aphrodite, after the strays had been found in late 2017. Initially, a smitten Alana had wanted to scoop up both kittens and take them home. Sadly, however, this was not to be. Aphrodite, it turned out, had already been adopted and was just waiting for her new parents to pick her up. So Alana left the center with just Ares. Nonetheless, she was delighted with her new kitty.