A sweet kitten with one ear waved at everyone he came across at the shelter and hoped they noticed him.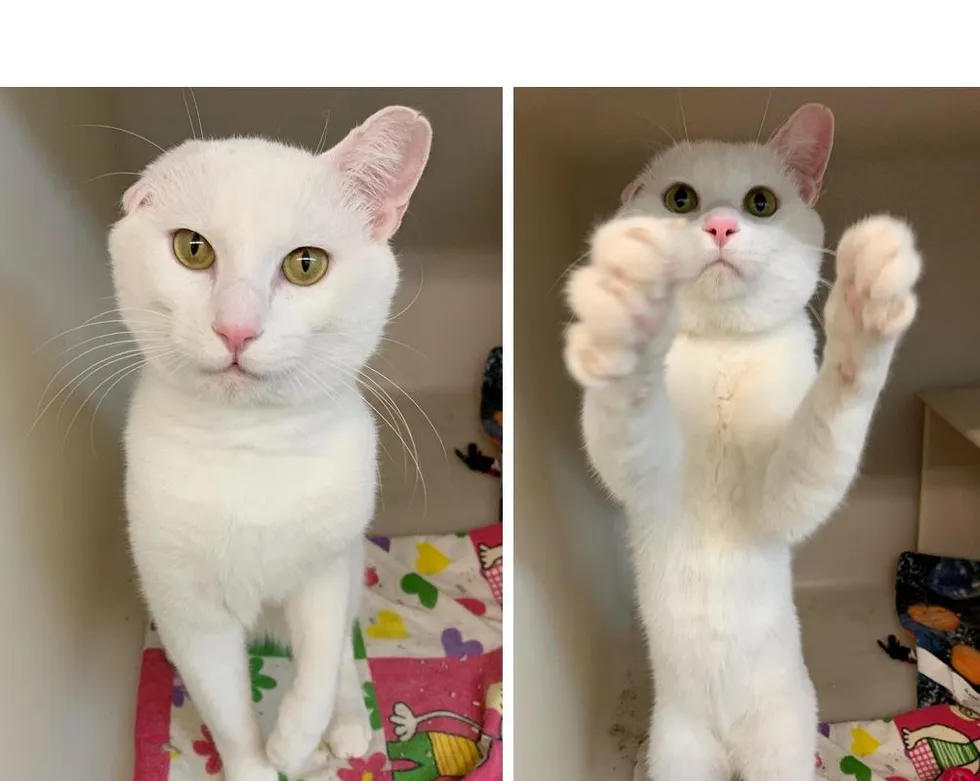 Hopper the 9-month-old kitten came to The Alaska Humane Society when his family could no longer care for him. He was eager for attention and just wanted to be doted on. After getting vetted and neutered, the young cat was brought to the recovery room to heal.
The little one-eared wonder cat didn't just sit back and relax. He was on a mission to find the family of his dreams. As soon as he woke up, Hopper was on his hind paws, trying to get attention from anyone that walked by.
The ear malformation appears to be from an old injury according to the vet. Having one ear doesn't bother Hopper at all. He wears it in stride and it adds character to his already precious face.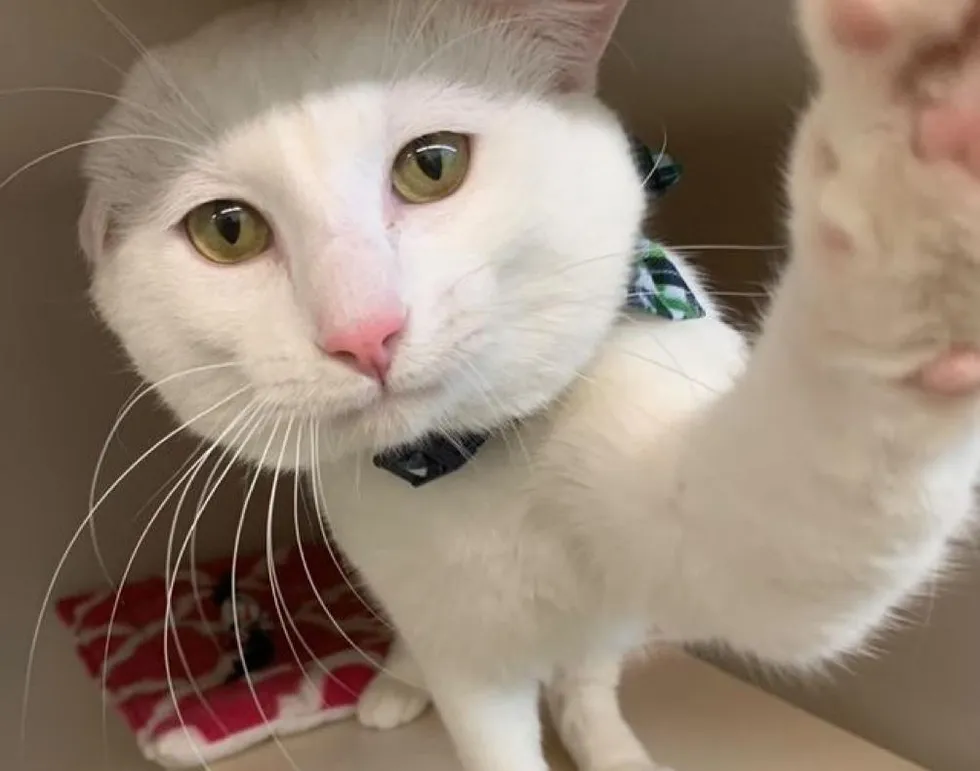 "He is the sweetest, most affectionate boy with vivaciousness, sophistication and personality. He loves to play, but surely is all about getting and sharing the love," Shannon Basner, founder of Alaska's KAAATs, shared with us.
In no time, Hopper made friends with volunteers and staff at the shelter and captivated everyone's heart. "He is very affectionate and chatted up a storm. He craves and loves attention from people."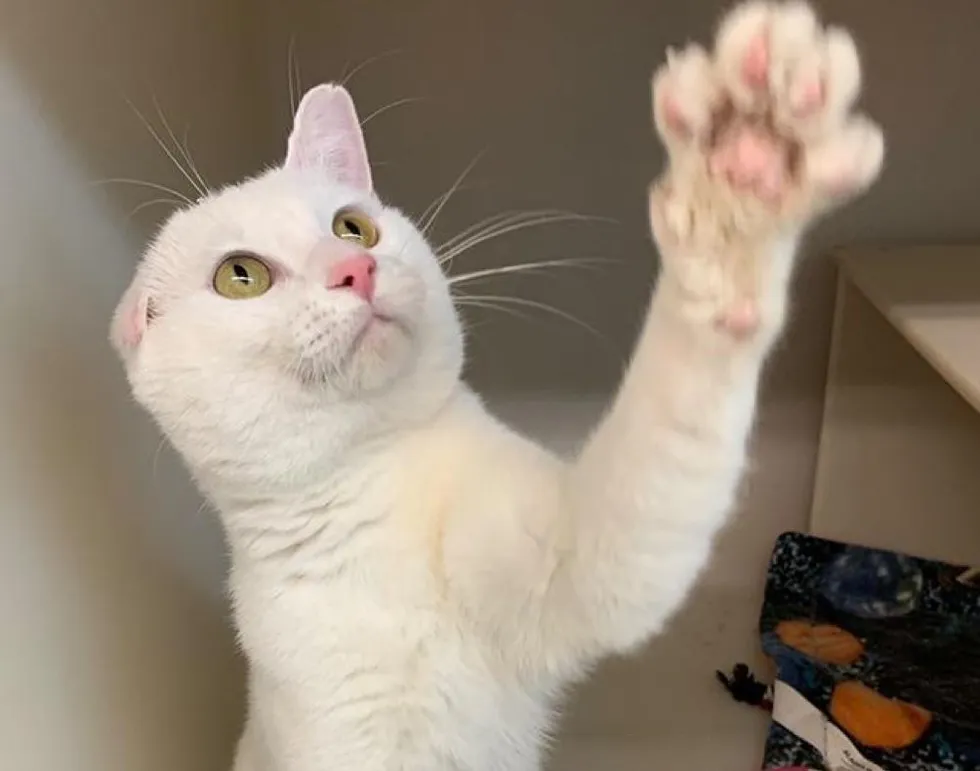 The plan was to allow Hopper to heal up before taking him to the adoption floor, but the handsome young cat couldn't wait.
A couple from Alaska was looking for a new cat to join their family. They scheduled a meet-and-greet at the shelter and arrived on the weekend when Hopper was in the back room.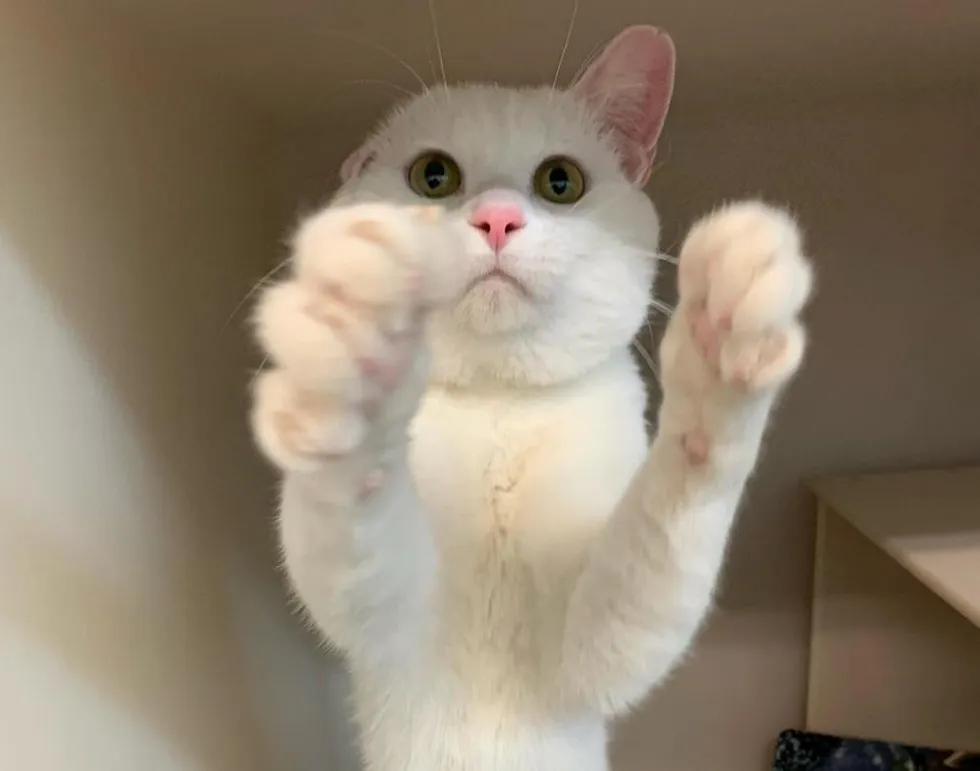 While they were meeting cats on the adoption floor, they heard about this little one-eared attention-seeker in the back, and knew they had to pay a visit.
"They had the chance to go in the back with the lead shelter volunteer, Arleen. There, Hopper made it abundantly clear to his people, that they were the ones for him," Shannon told us.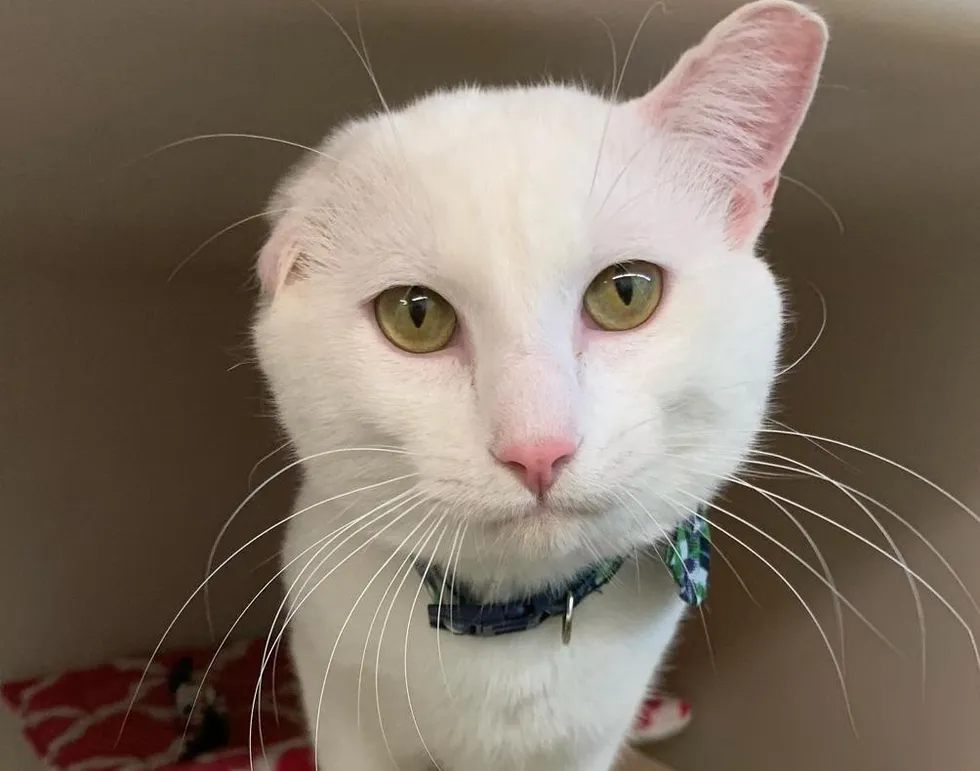 As soon as the couple entered the room, Hopper was up on his hind legs and started waving his paws in the air. He insisted on being noticed and given attention, and wouldn't take no for an answer.
His little one-eared feature and big doe eyes were so convincing that by the time he reached his paws towards the couple, they knew right there and then that they had been chosen.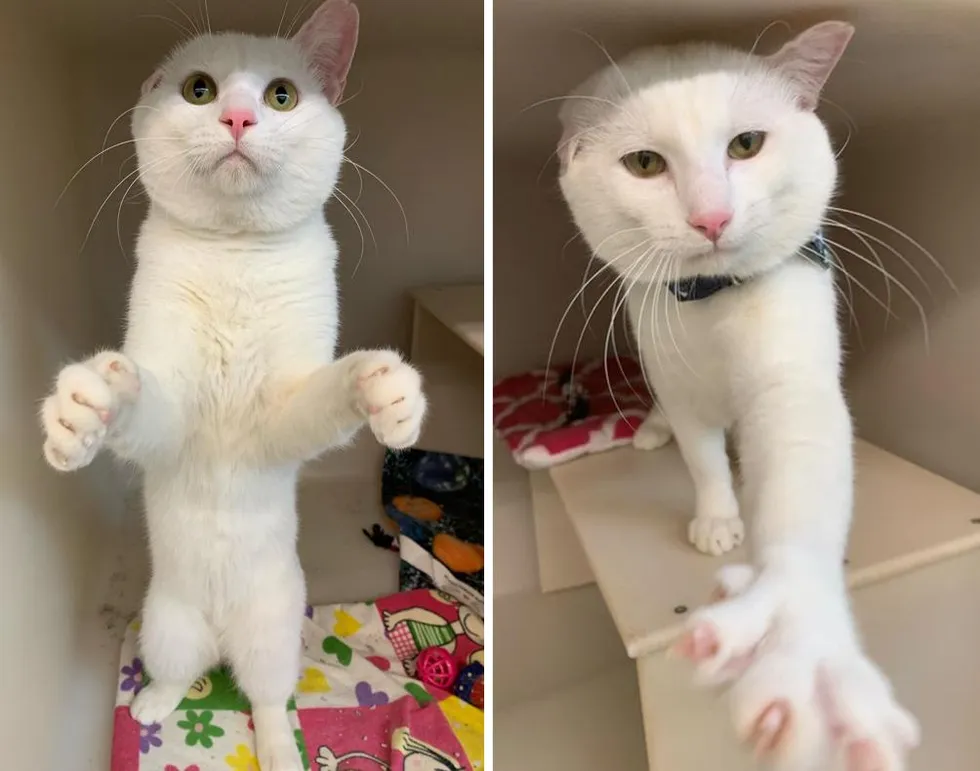 "He reached out those adorable paws of love and that was it! They were smitten and he was too," Shannon shared with us.
Hopper crawled into the arms of his forever human and it sealed the deal. "He didn't even have to go on the adoption floor! We love that when that happens."
The couple went to the shelter that day to meet other cats, but found themselves chosen by a charismatic one-eared feline.
"Now, Hopper gets to start the next chapter of his life with his forever family."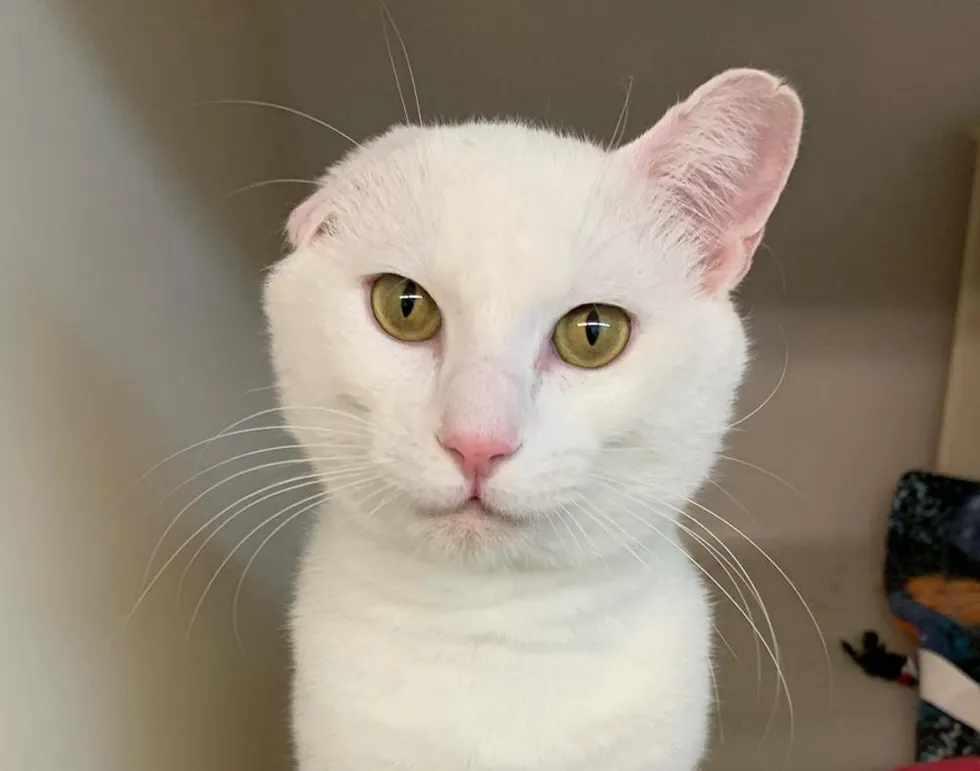 Share this story with your friends.